Case studies of some of our work
These are stories of work we've done with clients across Australia, from non-profit organisations through social enterprise and business.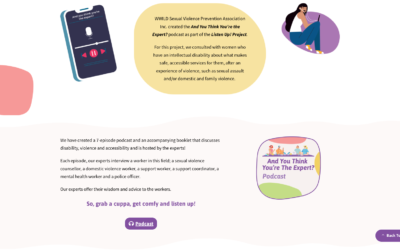 Supporting WWILD to publish their groundbreaking podcast by, and about, women with intellectual learning disabilities. Accompanied by publication design, website, accesibility work and illustrations.Intro Design, illustration and accessibility work to create a brand...
Tell us your story
We'd love to learn about you and share your work.