We unlock your business' capabilities, and hand you the keys.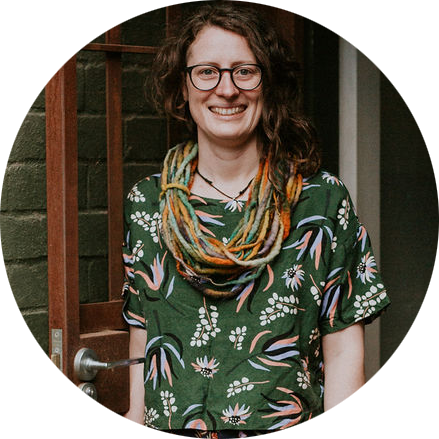 Lara Stephenson
Co-founder and Creative Director
When I encounter a women changing the world through business, it fills me with the zeal of a pigeon who's just spotted a bowl of seeds.
My background is in design. Graphic, web, visual, brand, video – in a nutshell, communication design. I'm also a bit of a computer-fan. Since I was 8, I've been interested in how they work and the technical side of digital things. Bringing those two together means I have a great variety of interest in helping people bring their business to life through design, plus run their digital operations smoothly and supportively. As a past-time tutor, I also make a point to share how clients' designs and systems work so they're empowered to make changes and know how they work.
For the past 7 years or so, since social enterprise came onto my radar, I've developed a keen belief that business for good is the way of the future. In recent years I've dived into impact measurement and am currently bringing a suite of tools and supports for people to measure their own impact, into the world.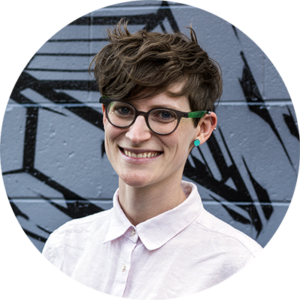 Dr Elise Stephenson
Co-founder and Curator
Dr Elise Stephenson is an award-winning researcher, strategist and entrepreneur. Recognised by Google, Deloitte, Energy Australia, Boston Consulting Group, the Foundation for Young Australians, and the United Nations Australia Association, Elise's expertise is sought in:
– gender in international affairs, diplomacy and national security
– public diplomacy & foreign policy
– entrepreneurship and impact entrepreneurs
– gender equality
– LGBTI+ community inclusion
– creative problem-solving
– human rights
– climate change

Elise has led major programs for Australia's largest public diplomacy initiative, Australia now, working in collaboration with the Department of Foreign Affairs and Trade, plus embassies and high commissions across the region. In 2019 alone, she ran and organised almost 50 events with over 3000 individuals directly engaged on key topics of regional growth and collaboration, including: start-ups, social enterprise, climate change, the environment, sustainable fashion, LGBTI+, gender equality, mental health, and more. 
We're here to help you
Reach out if you'd like to talk through an idea, a problem you're solving or to just say hi.