Impact measurement and tracking
for social enterprises and for-purpose organisations
Get clear on what you're measuring and tracking, why you are doing it, and how you will use it.
We help with understanding your social and environmental impact goals, and what is most important for your enterprise to measure and report on.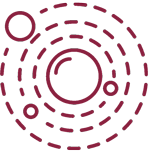 1. Theory of Change
See how your purpose influences your process, and how to measure performance.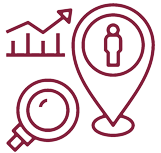 2. What to measure
Making sure we are measuring what matters to your Theory of Change.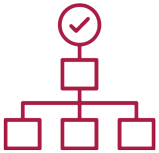 3. How to measure
Choosing type & quality of measurement, shared measurements, and methods to use
4. Tools to measure
Simple tools and methods building on what you already gather and know.
We can work together at any stage of this process, although the Theory of Change is the foundational step in making sure you're on the right path.
Ways we can assist you in your own impact measurement:
Creation of your Theory of Change
Review of your current Theory of Change and outcomes
Automations to help make data gathering easier
Research questions to use, and survey creation
Impact or evaluation report design
Evaluation activities
Find clarity in your social impact
Reach out for a chat, tools and assistance.