Young entrepreneurs & leaders speaker series
Australia-ASEAN Council 
2020-21
The aim of the Young Entrepreneurs & Leaders Speaker Series is to showcase, inspire, celebrate and connect young entrepreneurs and leaders that are making a difference to their societies.
In 2020-21 we are hosting a series of five digital delegations that bring young Australian experts and speakers to work with those across the ASEAN region. We will host week-long digital delegations and run workshops, Q&As, forums, keynote speeches and events that gather a broad range of society together to discuss important topics of collaboration.
Follow our website and Facebook page to stay updated.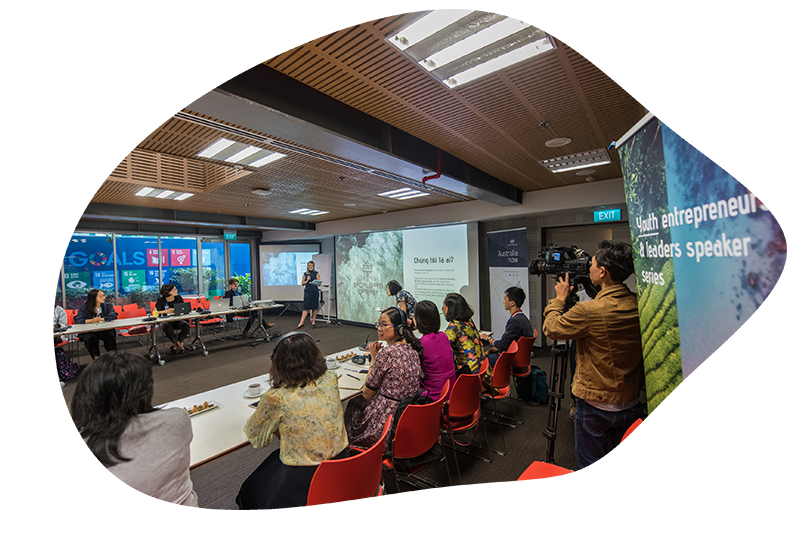 With funding & support from the Australian Government.


Youth in Australia and the Southeast Asian region are pioneering innovation and creativity…
…we believe young entrepreneurs and leaders in the region are at the heart of collaboration on core issues to our region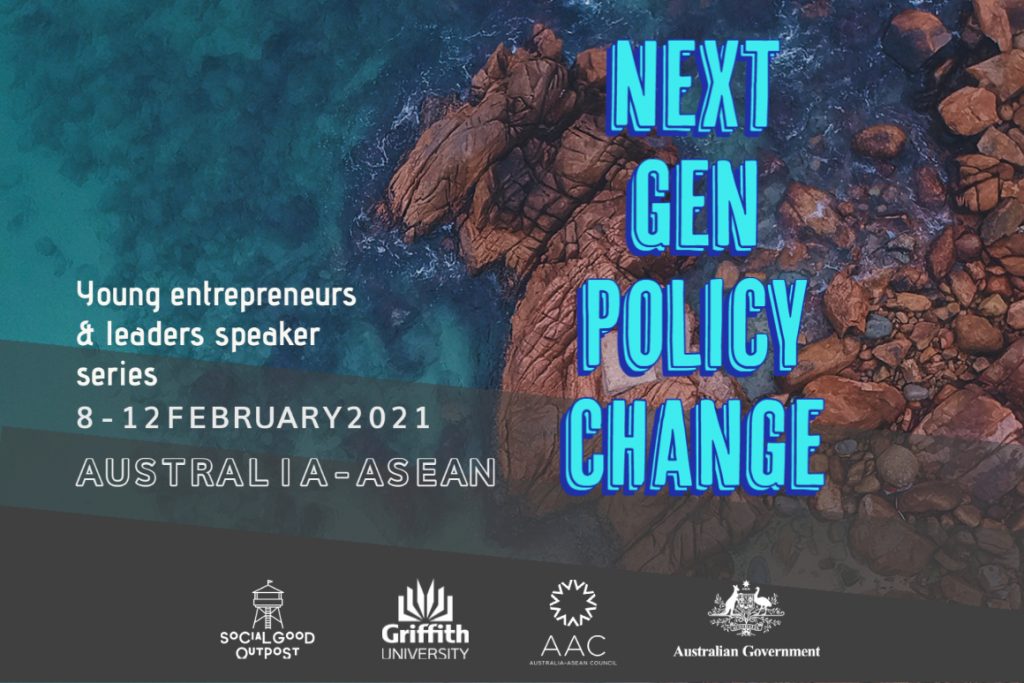 8-12 February 2021
ASEAN – AUSTRALIA
In collaboration with Griffith University, we're bringing leading Australian and Southeast Asian entrepreneurs, researchers and changemakers together to discover the next generation of social, environmental and policy change in our region: what's next?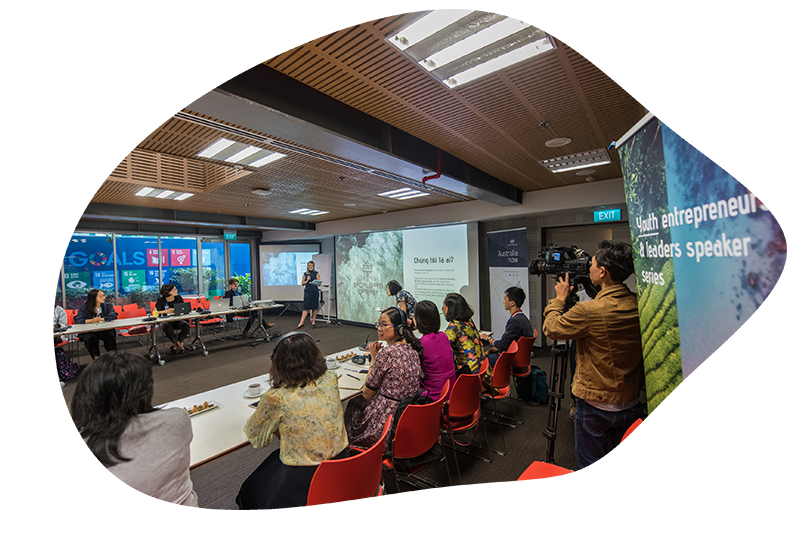 December 2020
Brunei Darussalam
In collaboration with Heartwrite, we're bringing leading Australian authors, publishers and artists to the Tiny Literature Festival in Brunei!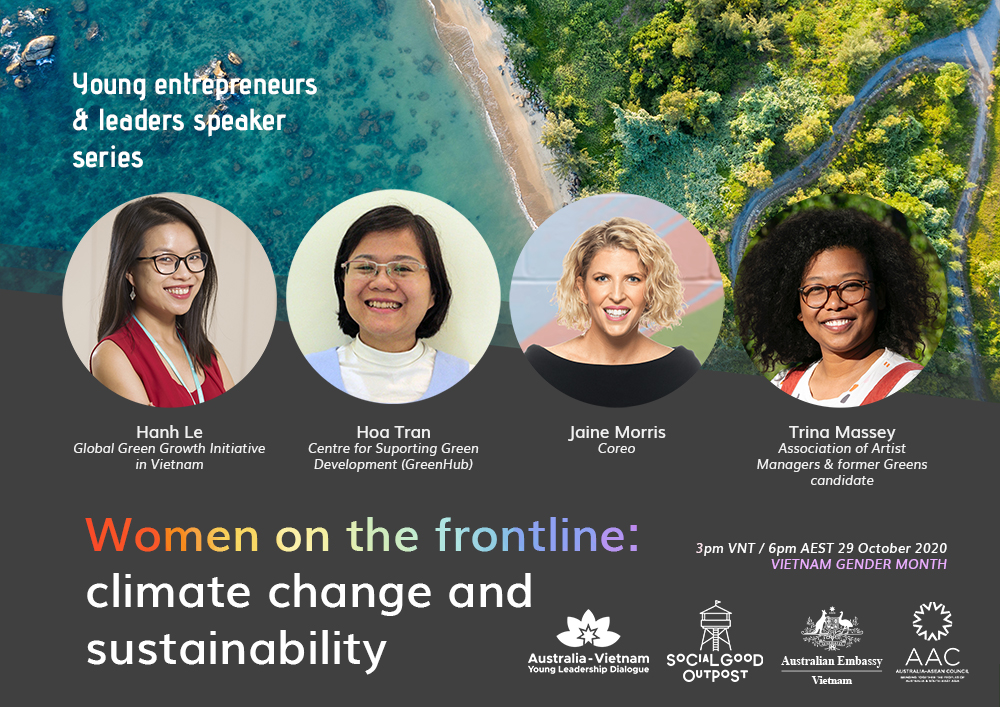 October 2020 & March 2021
Vietnam
A series of events around gender quality, climate change and sustainability, kicking off in October 2020.
#YoungLeaders #Australianow #AusASEANCouncil
Media Kit
For reporting and covering any of our events and involvement.
Opportunities
To get involved in some way, collaborate, or help promote our work, get in touch with our Curator, Elise Stephenson: elise@socialgoodoutpost.com
We are committed to running ethical and environmentally sustainable events that are inclusive and welcoming of youth and supporters from all backgrounds.
Our events are safe and celebratory spaces for all genders and sexualities, cultures, (dis)abilities, and other intersectionalities.
Thank you to the Australian Government for providing the support and funding to make this possible.