Case Study
Revma Consulting
Strategic support and creating a slide deck for facilitator and collaboration designer, Revma Consulting.
Intro
Creating a branded slide deck, & collaboration thinking in new areas of partnerships
Working with Lina Patel of Revma Consulting, we created a branded slide deck (with 'drag to assemble' interactive chart and graphic elements) to assist in presentations, talks and online communication.
We also collaborated on the idea of a Credits Page on a website, crediting those who contribute, collaborate and support the work of an organisation – in addition to naming clients and people an organisation works with or for.
Details
Design of an easily useable slide deck, and creating a new way of crediting partners
Organisations, Business and Government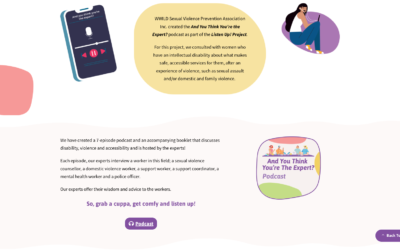 Supporting WWILD to publish their groundbreaking podcast by, and about, women with intellectual learning disabilities. Accompanied by publication design, website, accesibility work and illustrations.Intro Design, illustration and accessibility work to create a brand...