Services supporting social impact
Thoughtful strategic planning, digital and design helping you to be sustainable, increase impact and attract engagement.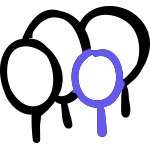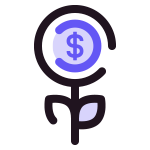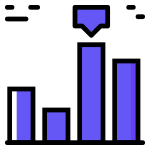 Measure & communicate your impact
Our digital and design services
We create design, communication and digital solutions to help social enterprises and for-purpose business reach their audiences, sell products and services, build awareness, raise funds, and grow momentum and impact.
Our experience with social enterprise and social impact ecosystems informs our choice of strong, practical solutions that your team can take over and grow with. When we partner with you, we always look at your vision and challenges and help create a clear plan of action to achieve your goals.
We empower you to understand your digital solutions, and have the ability and access to manage them.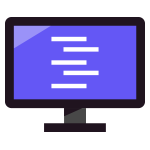 Website design
Websites are invaluable in establishing your presence online, allowing people to interact with you, and for you to deliver your products and services.
They can include:
– Landing pages for campaigns, events or conferences
– Online shops and e-commerce for selling products, services or subscriptions
– Membership platforms
– Online course platforms
– Informational websites
– Creative portfolios
– Advocacy and movement building platforms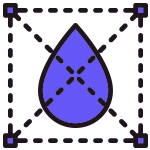 Branding
Branding is the visual and communication personality of your business. Branding can include:
– Brand colours and fonts
– Logo and logomarks for social media
– Tone of voice guide to help you with written communications
– Style guide to help you know which colours, fonts and logo variations to use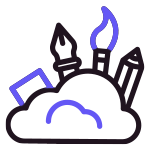 Graphic design and animation
Graphic design for print or online, including custom graphics, illustration or simple animation. Examples include:
– Icons or badges
– Animated icons, logos or drawings
– Graphic illustrations
– Print design such as posters, signage, banners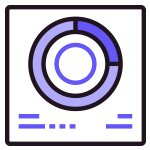 Infographics
Infographics help express data in memorable ways and bring out narrative elements to help people connect and understand it.
They can include:
– Long-form graphical stories using charts, graphics and illustrative elements
– Charts or graphs created in a visual context that relates to the topic
– Narrative elements including words, numbers and images, and placing the data in a story context
– Communicating your social impact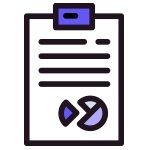 Reports and publications
Creating yearly reports for social impact, B Corp certification, or White Papers, Theories of Change, and research findings? We can help design your reports to support your social enterprise.
– Visual design
– Communication / copywriting
– Charts and infographics
– Templates for Word, Powerpoint, Slides or InDesign for reports and publications that you can use and reuse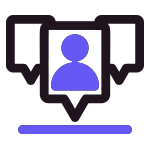 Marketing and community building
Essential strategy, communication and design for marketing and community building.
– Ongoing guidance
– Social media content
– Business cards and letterheads
– Print flyers, posters, brochures
– Banners, signage
– Advertising
– Campaigns
– Newsletters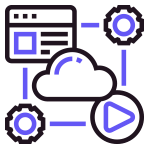 Automation and impact tracking
We can help you track your impact with easy-to-use tools. We can also set up automation to help track your impact, manage memberships, keep records, or link digital systems together.
Examples of this could be:
– Linking your website forms to Google Sheets for a record of all communications
– Collecting information in regular surveys to benchmark and track your impact
– Collecting the right information for your B Corp certification
– Tracking your beneficiaries and their impact for chain of social impact effect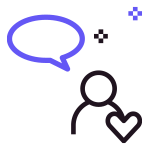 Ongoing support
We continue to support clients we partner with.
We also offer ongoing:
– Website maintenance
– Content writing (newsletters, blogs, articles)
– Graphic and web design subscriptions
– Access to stock imagery and icons for your communications
Tell us your story
Make a free appointment for a chat over a coffee, or send us an email.