Australia-ASEAN Council
2020
The Tiny Lit Fest is a local literary festival in Brunei that aims to amplify and celebrate local literature, and play a part in nurturing the local literary ecosystem, including publishers, readers, writers, printers, educators and all kinds of storytellers.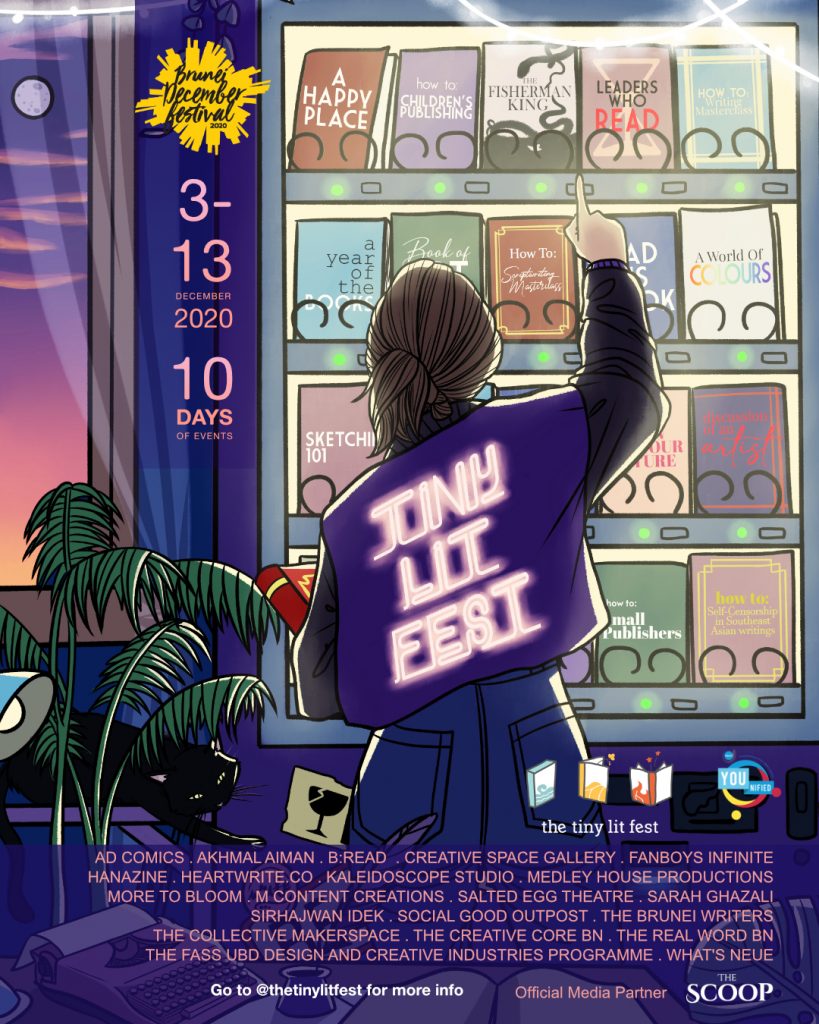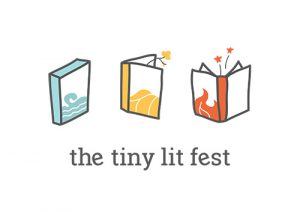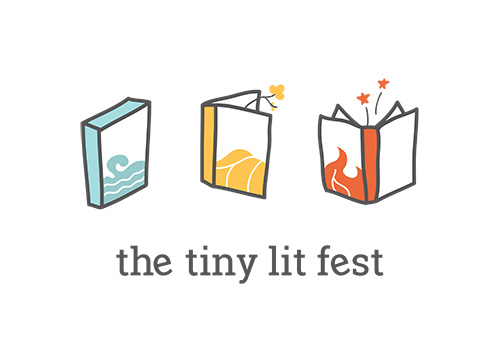 The Young Entrepreneurs & Leaders Speaker Series, supported by the Australian Government and Australia-ASEAN Council, is thrilled to partner with the Tiny Lit Fest to bring a week of events to Brunei for the December Festival 2020. All our events were free and open to the public.
5 – 9 December 2020
Australia – Brunei Events
Join us for events on comic books, children's publishing, small and independent publishing, and a writing masterclass in combination with The Stella Prize.
With funding and support from the Australian Government.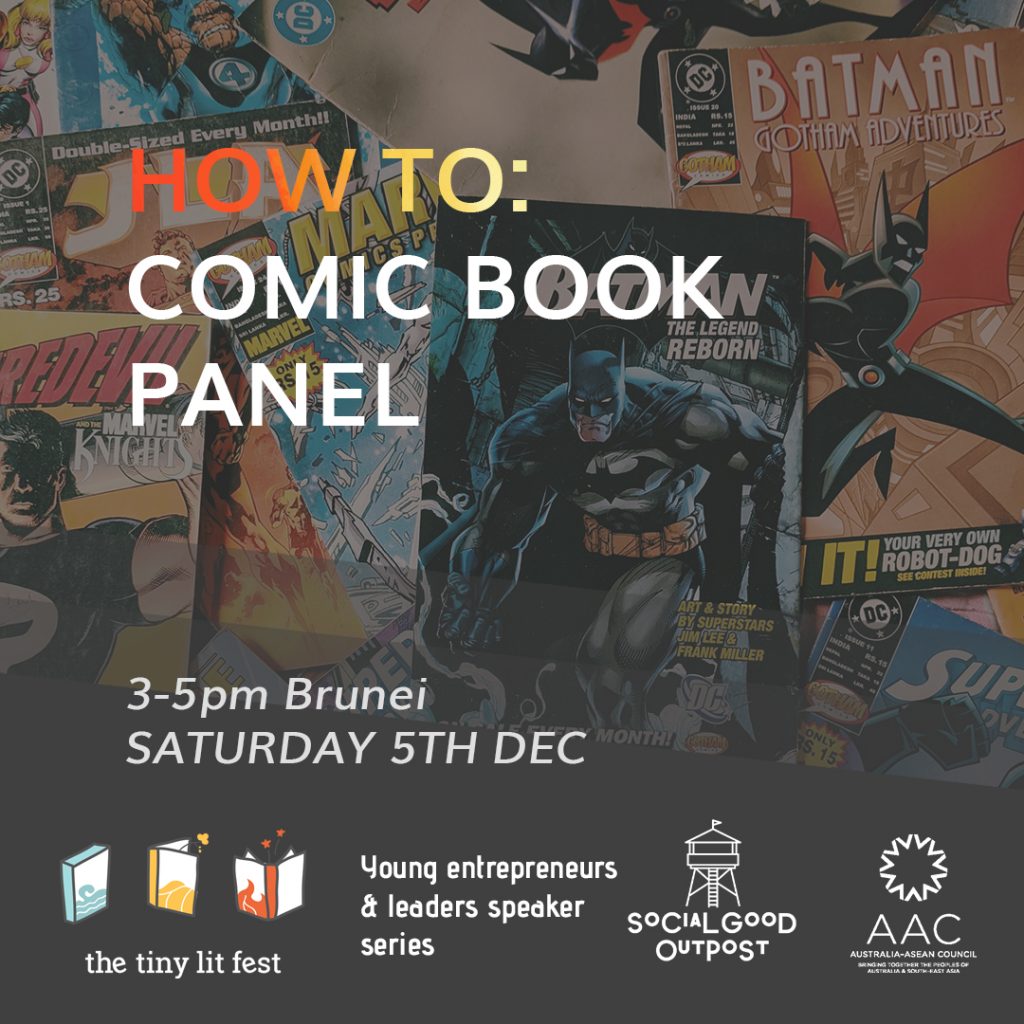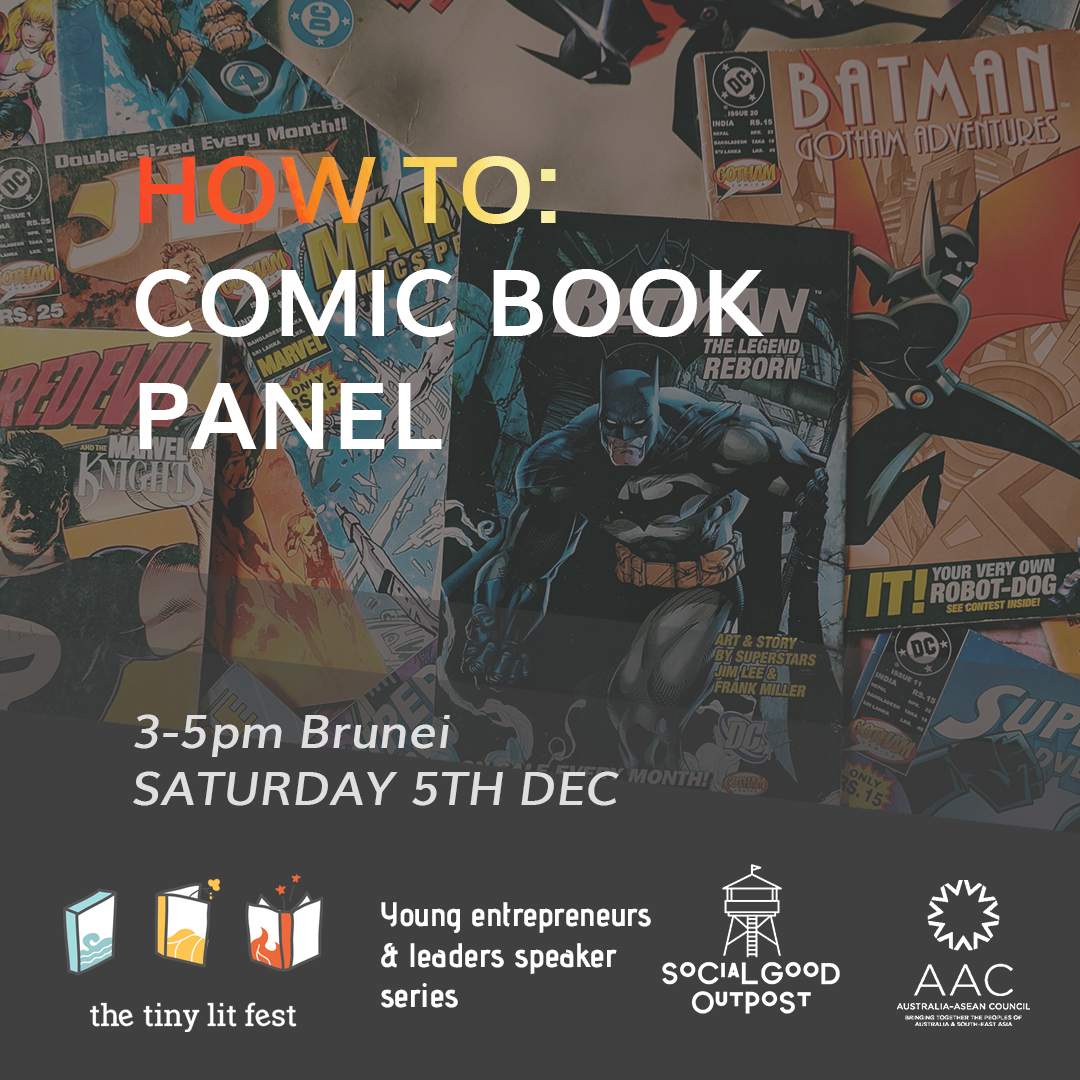 How to: Comic Book Panel features leading Australian comic artist Nicola Scott and author Andrew Constant who will be in-conversation with Khai Anwar, Fanboys Infinite, discussing their work, the impact of the pandemic, and the ins and outs of publishing in for the big players and the little.
Saturday 5 December
3pm – 5pm Brunei Time
5pm – 7pm AEST
6pm – 8pm AEDT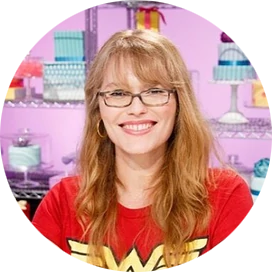 Nicola Scott
Nicola is an Australian comic book artist. With a history in theatre and in costume design Nicola started pursuing a comics career in 2001. She quickly became a fan-favourite when she began working exclusively for DC Comics on iconic characters such as Superman, Batman and Wonder Woman and team titles such as "Birds Of Prey", "Secret Six", "Teen Titans" and New York Times Bestseller "Earth 2". 2016 saw the launch of her critically acclaimed creator-owned maxi-series 'Black Magick' and DC's 'Wonder Woman: Year One' to celebrate the characters 75th anniversary, both in collaboration with writer Greg Rucka. Also in 2016 Nicola partnered with DC Comics and The United Nations to create the key art for Wonder Woman's Honorary Ambassadorship For Women and Girls.
Andrew Constant
Andrew is an Australian comic book writer known for his award winning and award nominated work for two of Australia's largest comic book publishers, Frew Publications (Kid Phantom, as well as other upcoming stories in Phantom's Universe), and Gestalt Comics (Torn, Broken Line, Fly). Andrew recently wrote a miniseries for DC Comics, The Demon: Hell is Earth, which won Best Graphic Novel of 2018 at the The Australasian Horror Writers Association Shadow Awards.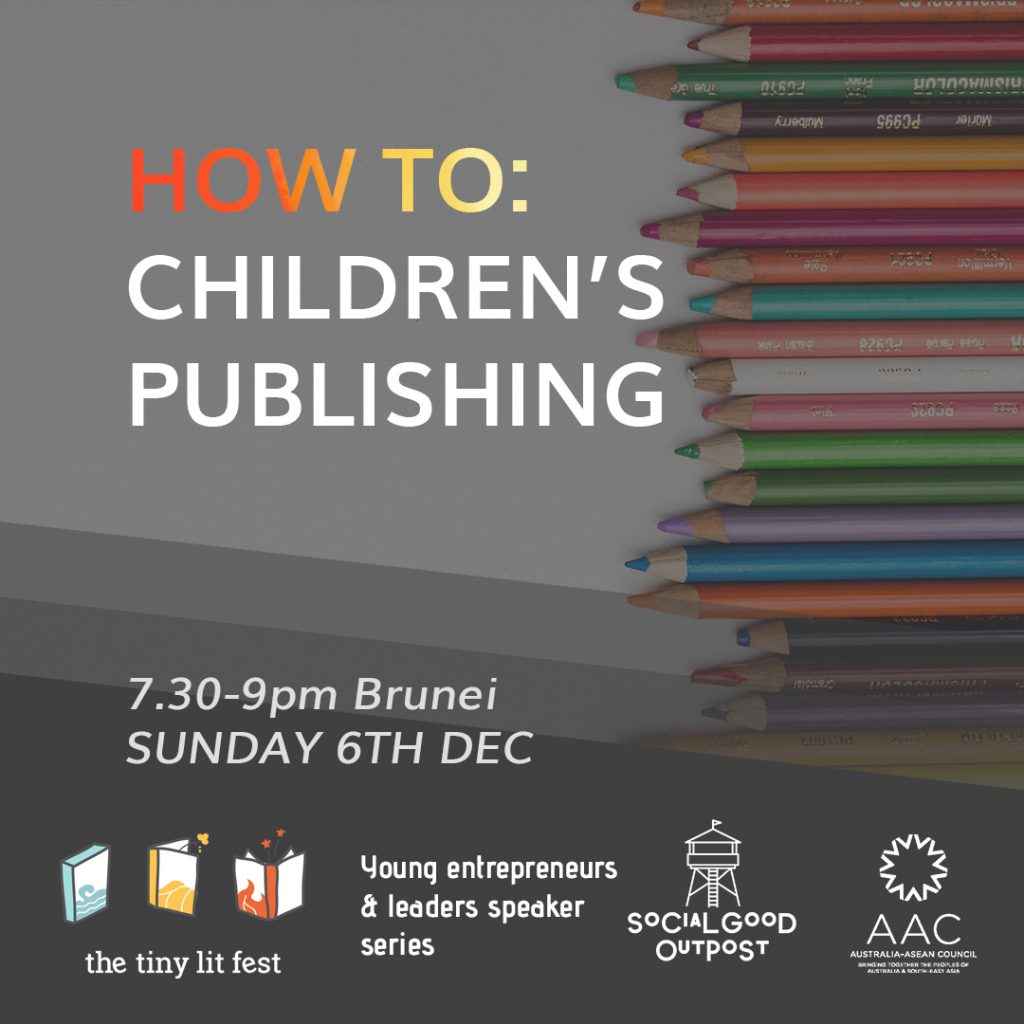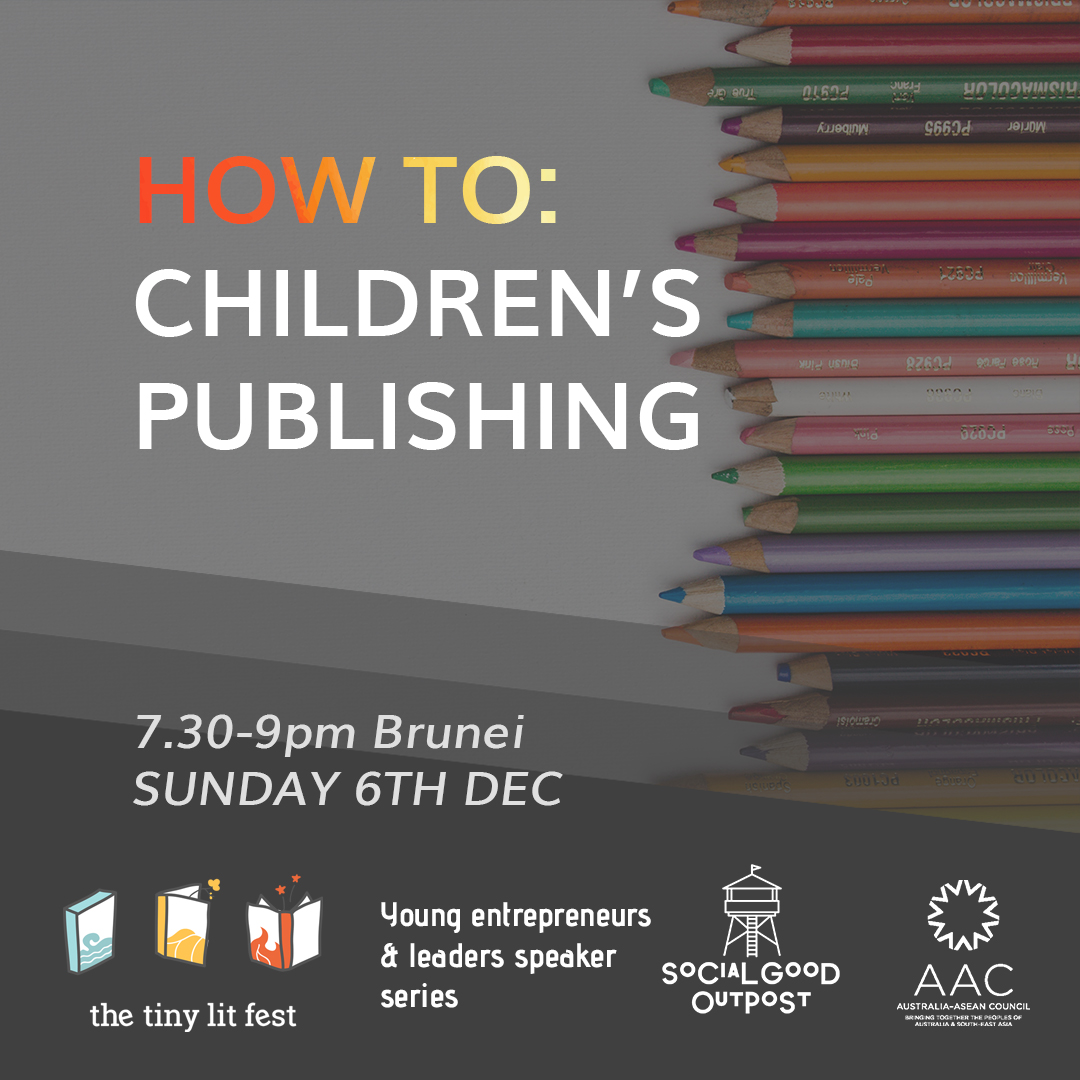 How to: Children's Publishing  features leading Australian and Singaporean children's publishers and editors who will be in-conversation discussing the ins and outs of their publishing.
Sunday 6 December
7.30pm – 9pm Brunei Time
9.30pm – 11pm AEST
10.30pm – 12pm AEDT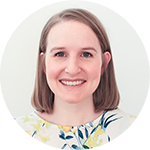 Grace O'Hara
Grace is Founder of Small Fires Publishing, a new publisher, creating real stories, by real people, about real places. We make beautiful, joyful picture books, in partnership with local change-makers, that show what it's like to grow up in different communities around the world. Money from each book goes back into supporting local leaders in the community it's about.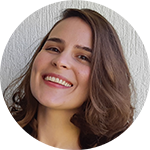 Felicity Dunning
University of Queensland Press. Felicity Dunning is an editor who works across fiction, non-fiction, academic, poetry, children's and young adult titles. She has worked at the University of Queensland Press since 2016 after starting her career in education publishing and has a passion for editing books that promote positive social and environmental changes.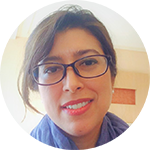 Priti Sharma
Priti Sharma is an Associate Lecturer with the English Language and Literature Programme at the Singapore University of Social Sciences (SUSS) where she teaches Children's Literature and Singaporean Literature. She is also an Editor of children's books at Epigram, an independent publisher based in Singapore.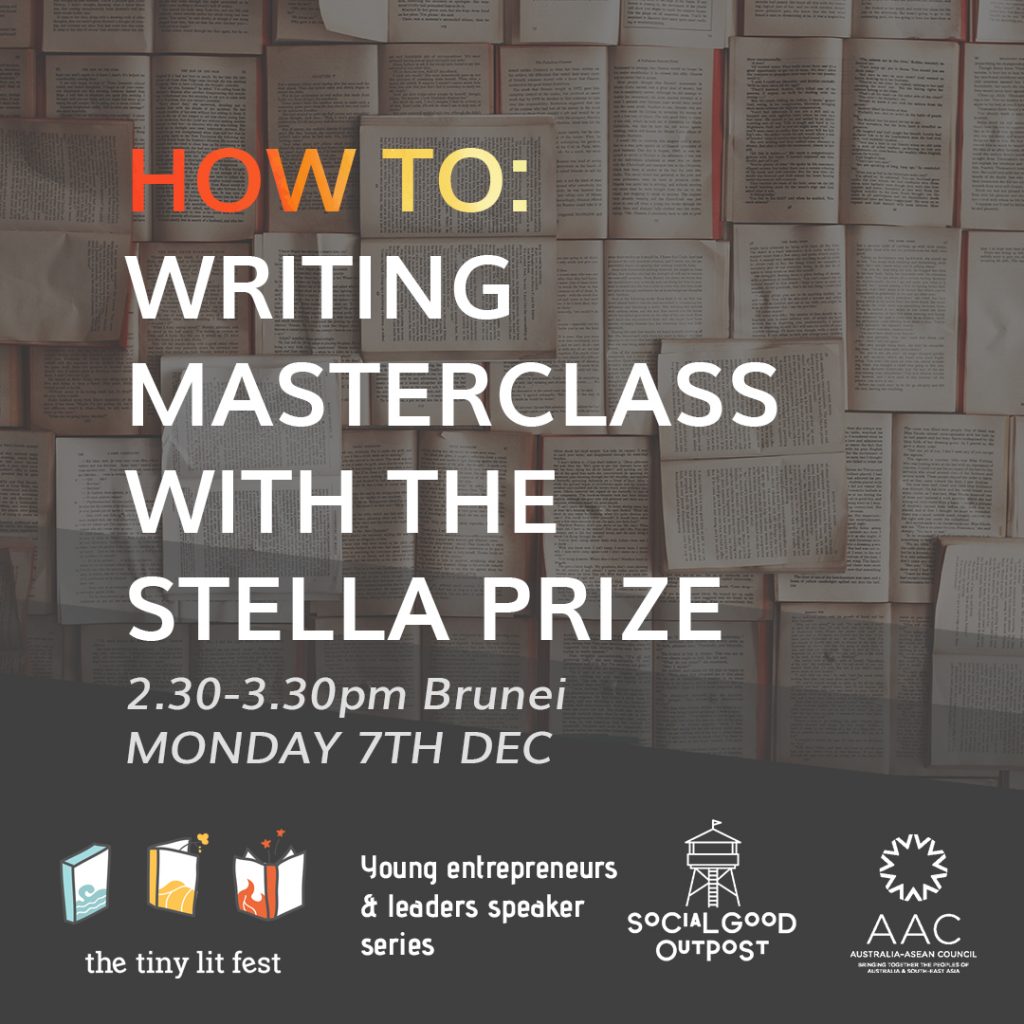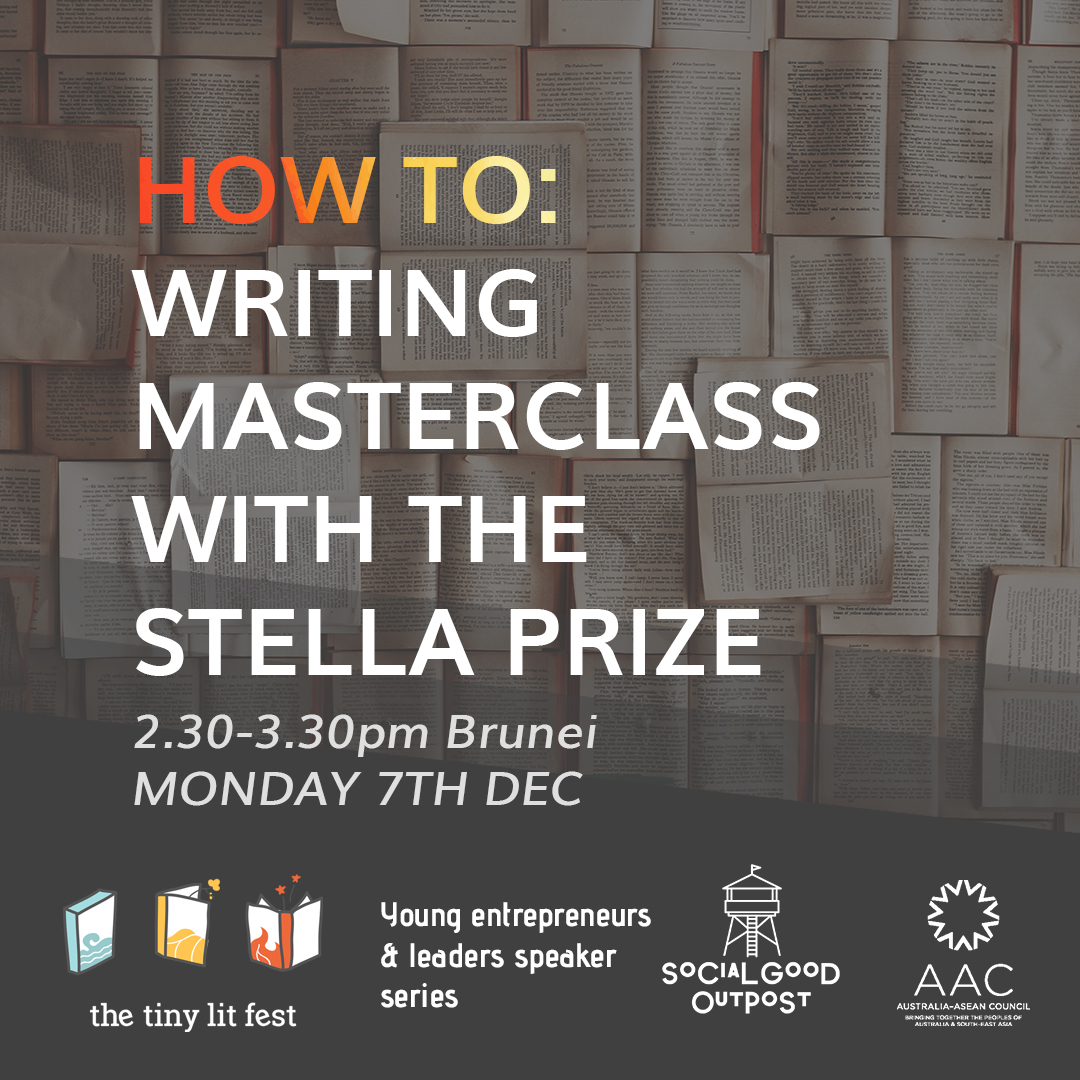 This event comprises an open in-conversation event + closed workshop session. This event will begin with a 45-minute conversation between Executive Director of The Stella Prize, Jaclyn Booton, interviewing Laniyuk and Sarah Ayoub, followed by a 15-minute attendee Q&A – all open to the public and live-streamed.
This session will be followed by 2x two-hour breakout workshop sessions run simultaneously by each of the two authors.
Monday 7 December 2020
7.30pm – 9pm Brunei Time
9.30pm – 11pm AEST
10.30pm – 12pm AEDT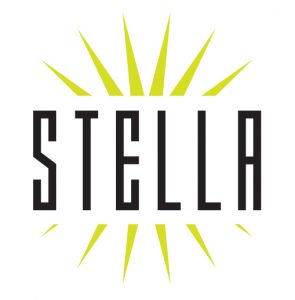 About the Stella Prize
The Stella Prize is a major literary award celebrating Australian women's writing, and an organisation that champions cultural change. Stella was created in 2012 to counter the gender bias rife in the Australian literary landscape at the time. The Stella Prize runs events at bookshops, festivals and universities around Australia. We compile the annual Stella Count, tracking the number of books by men and women reviewed in our major newspapers and literary magazines. In 2014, we launched the Stella Schools Program, which aims to inspire change and to empower students – girls and boys alike – by encouraging them to critically engage with their own reading habits and imagine a future not limited by their gender. For updates on the Stella Prize's events and activities, and to receive notifications of our longlist, shortlist and winner as soon as each is announced, please sign up for our eNews here, or follow on Twitter (@TheStellaPrize) or Instagram (@thestellaprize).
Writing for your Younger Self
What does it mean to write for your younger self? How can you write fiction and poetry that teenagers and young adults will gravitate towards in a library, bookstore, or on the internet? Join journalist and author Sarah Ayoub (The Yearbook Committee and Hate is Such a Strong Word) and poet and short memoir writer Laniyuk as they discuss what stories they hungered to read as teenagers, and now as adults. Along the way Sarah and Laniyuk will discuss the intent and inspiration behind their writing, as well as practical ways to seek readers and publication. With Executive Director of the Stella Prize, Jaclyn Booton.
LIMITED SPACES small group workshop: Monday 7 December 2020
3.30pm – 5.30pm Brunei Time
5.30pm – 7.30pm AEST
6.30pm – 8.30pm AEDT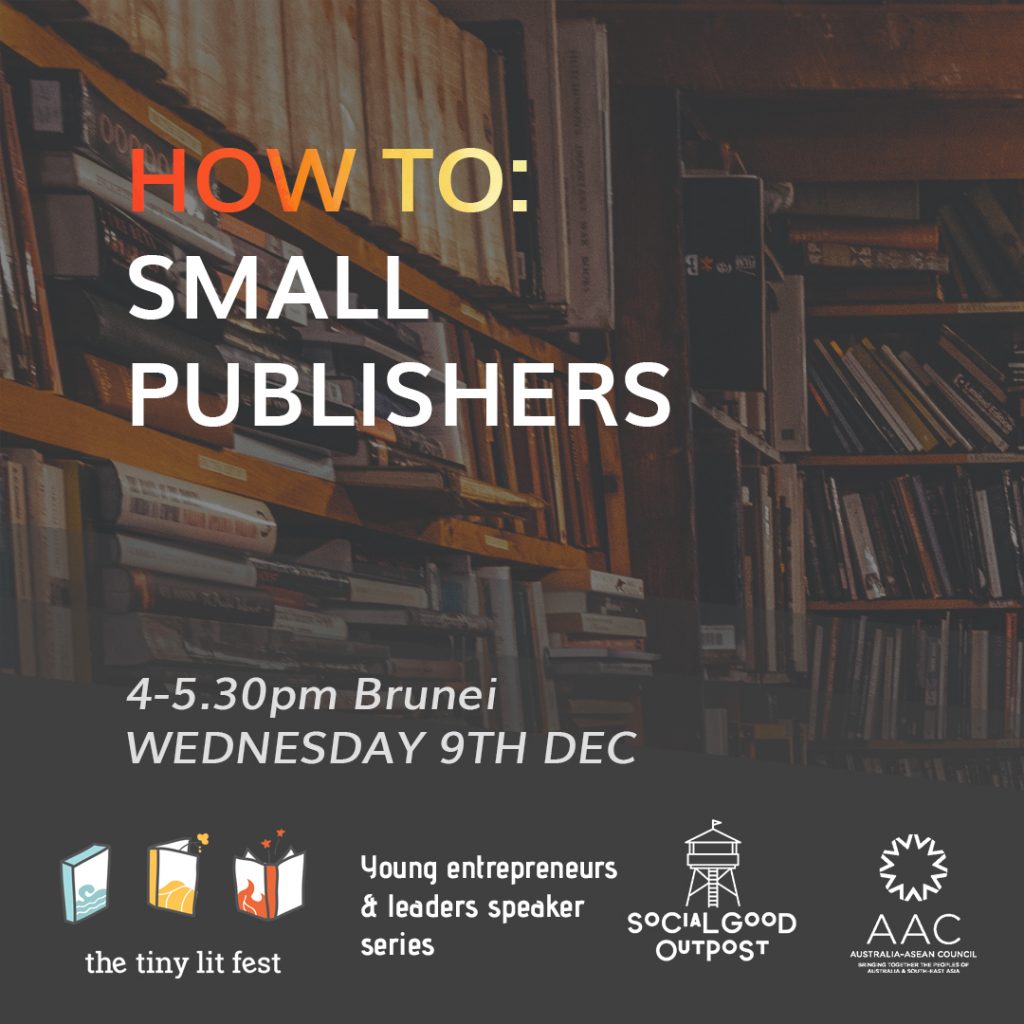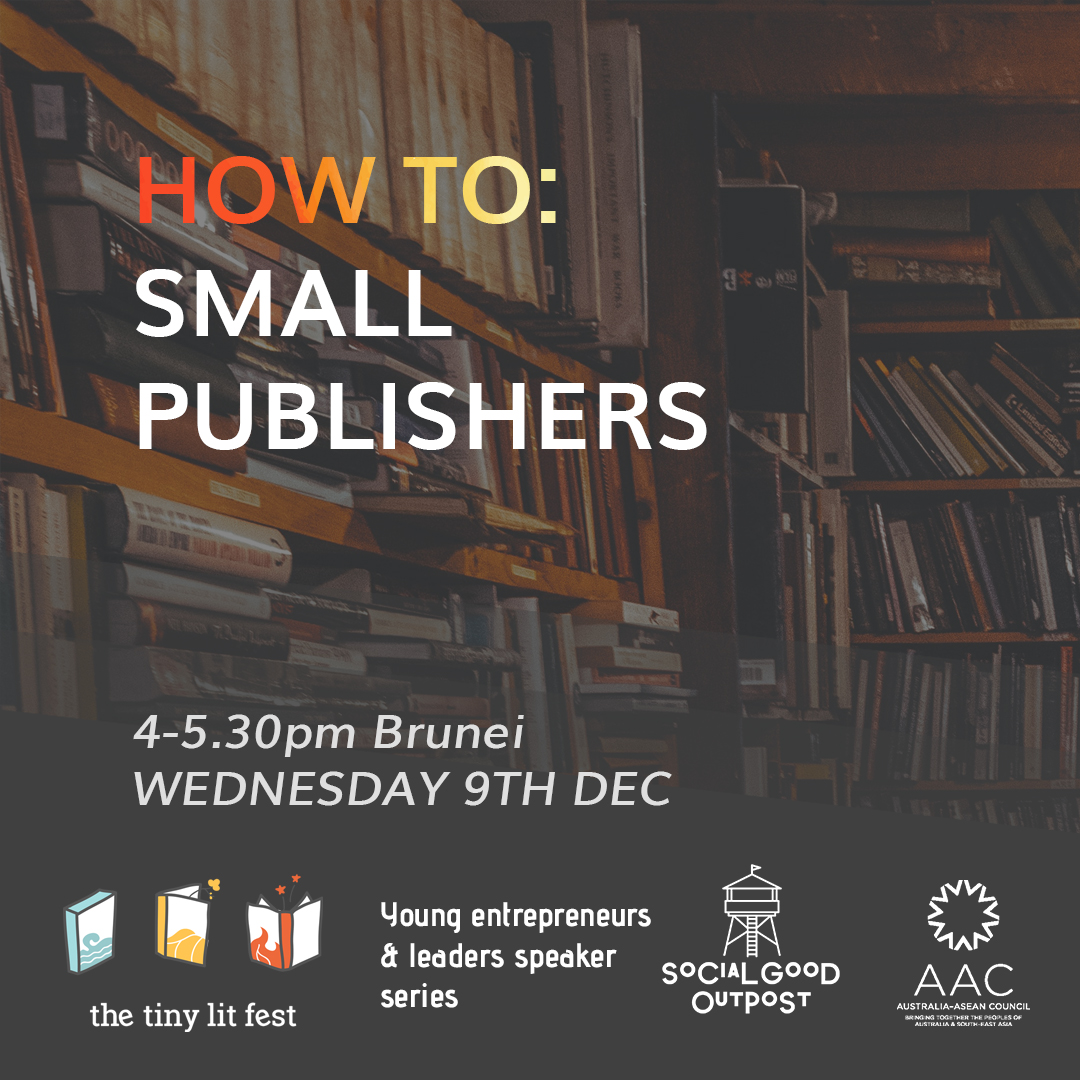 How to: Small Publishers  features leading Australian and Malaysian small and independent publishers and editors who will be in-conversation discussing voices from the margins and the stories that often go untold.
Wednesday 9 December 2020
4pm – 5.30pm Brunei Time
6pm – 7.30pm AEST
7pm – 8.30pm AEDT
With thanks to our incredible speakers and event partners