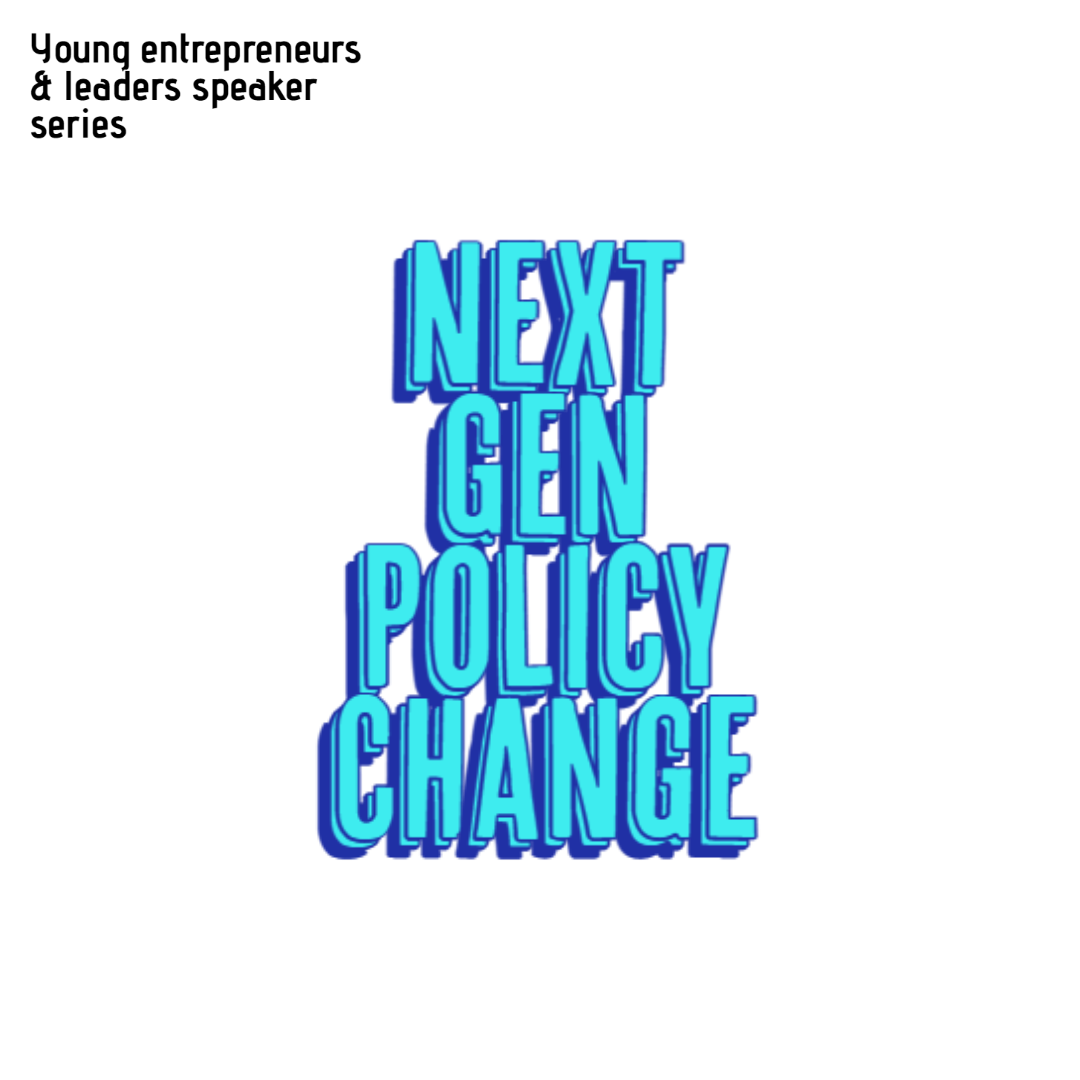 8-12 February 2021 | Australia- ASEAN
Next Gen Policy Change is a week-long program for students, young professionals and changemakers held in the lead-up to the Business Innovation and Improvement in Government (Biig) Conference in Brisbane, Australia. It's all about exploring the big issues for change around the SDGs and having the important conversations around 'what's next' for policy across Australia and Southeast Asia.
The Young Entrepreneurs & Leaders Speaker Series, supported by the Australian Government and Australia-ASEAN Council, is thrilled to partner with Griffith University to deliver this program of digital events to Australia and the ASEAN region. All our events are free and open to the public – register in advance or watch on the day via our Facebook Livestream.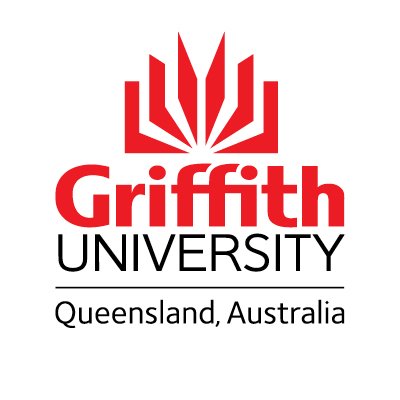 THE DECADE OF ACTION: OPPORTUNITIES AND CHALLENGES ACROSS AUSTRALIA AND ASEAN
COVID-19 has unleashed unprecedented new challenges as well as a chance for a global and regional reset. This launch event seeks to frame the big social and policy issues in the Australian and ASEAN region, and set the agenda for the 'decade of action' on the SDGs and more. It will draw on policy and research experts, as well as young changemakers across the region, to discuss what are the big issues we're currently facing across Australia and Southeast Asia and where do we focus our energy for the coming decade?
Yip Pin Xiu
Singaporean Paralympian & ex-nominated member of Parliament
Pin Xiu is Singapore's first and only Paralympic Gold medalist. She has Marie Charcot Tooth, a deteriorating condition that affects her nerves and muscles. Throughout her swimming career, she has competed in regional and international competitions. She has competed in 3 Paralympic Games and has won a total of 3 Gold and 1 Silver Paralympic medals. Pin Xiu currently holds two world records. She has a list of achievements under her belt – such as the Meritorious Service Medal during the National Day Awards and also inducted into the Singapore Women's Hall of Fame and Sport Hall of Fame. As a former Nominated Member of Parliament, Pin Xiu is a strong advocate for sports, women and people with disabilities.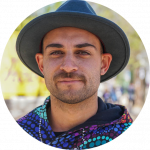 Ben Abbatangelo
Storyteller, former professional cricketer and deputy CEO of AIME
Ben Abbatangelo is a Gunaikurnai man from eastern Victoria, a virtuoso storyteller and polymathic leader. Ben is a former professional athlete with the Melbourne Stars and Deputy CEO of the global award winning non-profit, AIME Mentoring. A highschool dropout, grounded in the School of Life, Ben has been recognised for his contributions to social impact and received multiple awards including the Westpac Social Fellowship and heeded praise from figures like Richard Branson. At the age of 27, Ben is a published author, Ambassador for Treaty Victoria and regular contributor for the ABC, Guardian & VICE. An actionist, intentional provocateur and creative, Ben devotes his time to improving the human condition.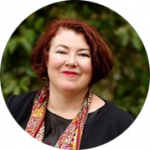 Professor Susan Harris Rimmer
Director, Policy Innovation Hub, Griffith University
Professor Susan Harris Rimmer is the Director of the Griffith University Policy Innovation Hub. Susan is an expert in women's rights and international law. She was involved with the creation of the position of the Global Ambassador for Women and Girls; and supported the creation of the W20 summit in Turkey, and the C20 in Australia (civil society grouping giving policy advice to the G20). She was Australia's representative to the W20 in Turkey 2015, China 2016 and Germany 2017. Sue is a non-resident Research Associate in the Gender and Growth Initiative at Chatham House in the UK. In 2018, she was named one of Apolitical's 100 Most Influential People in Gender Policy, globally, and one of 20 Queensland Voices Female Leaders in 2019.
HOW TO: TACKLING THE BIG ISSUES IN SOCIETY
Some issues – whether environmental, social, or otherwise – can seem insurmountable. From climate change, to mental health, youth inclusion, and economic recovery, this session is designed to generate ideas around how we can build back better after COVID-19. Aimed at schools and school students, the event is designed to hear from the people at the forefront of leading change in their communities or at a national policy level. It will encourage students to think about the big challenges – and opportunities – they see for policy change in the future, and spur on pathways for making change too.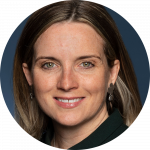 Tiffany McDonald
Australia's High Commissioner to Brunei Darussalam
Ms McDonald is a career officer with the Department of Foreign Affairs and Trade (DFAT). She has previously served overseas in Seoul, London and Jakarta. She holds a Master of Laws from the University of Queensland and a Bachelor of Arts/Bachelor of Laws from the Australian National University.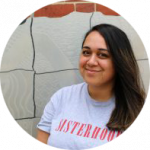 Hayley McQuire
Co-Founder and National Coordinator of the National Indigenous Youth Education Coalition
Hayley is passionate about supporting young people to be critical and active drivers in our education ecosystem, where Indigenous ways of knowing, being and doing are embedded and tied to the aspirations of both Indigenous Nations and our young people. Committed to building on the work of her Old People who paved the way in Indigenous education, Hayley facilitates opportunities to share and learn from Indigenous Peoples internationally. Hayley is also former Australian Representative on the Youth Advocacy Group (YAG) for the United Nations Global Education First Initiative. The YAG acted as an advisory body, which represents and gives voice to the views of youth around the world on education. She is also former UNICEF Australia Youth Ambassador, GPE Youth Champion and presenter of the Deadly Vibe on Radio 4US Rockhampton.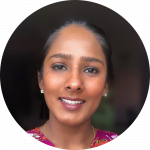 Fisha Rashid
Founder, Big BWN Project
An entrepreneur and innovator with a legal background experienced in youth and community development for half a decade – Fisha is the founder of Big BWN Project; along with its many national initiatives and campaigns in support of Brunei's vision of 'Wawasan 2035' to create economic opportunities and to empower the local community, youth, entrepreneurs and women. Fisha has successfully initiated multiple impact driven community campaigns from supporting and developing local small businesses to issues on environmental awareness, and building sustainable communities to empowering women entrepreneurs. She has addressed multiple local and international panel discussions and talks, and mentored and judged various competitions. She is well known to be an effective communicator and motivator who identifies and leverages assets to reach national goals and drive long term sustainable impact within the community.
RECOVERY AND REGENERATION: A MASTERCLASS ON USING ENTREPRENEURIAL AND POLICY LEVERS TO MAKE CHANGE
Finding the right path through the midst of the global economic and health crisis has been a major feature of our lives – and particularly important for leaders of schools, communities and organisations. More than ever, the health and prosperity of our communities is linked to the health of workforces, society, and our planet. This event explores how we can move forward in these uniquely uncertain times by exploring entrepreneurship and policy entrepreneurship. It explores the skills and processes most needed to navigate new norms, and it delves into what it means to undertake change in a new era.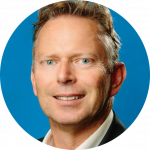 Professor Michael Mintrom
Monash University
Professor Michael Mintrom is an authority on public policy processes and advocacy. His award-winning research on policy entrepreneurship has been highly influential. Throughout his academic career, Michael has advanced knowledge of effective policy development, how policies can have strong, positive impacts, and how academic research can better inform practice. His models of strategic policy development have had significant impact across various areas of government activity. Michael serves both as a Professor of Public Policy and as the inaugural Director of Monash University's Better Governance and Policy campus-wide research focus area. In these roles, he deploys his strategic leadership and management capabilities to foster effective collaborations between university researchers and practitioners. He has significant experience in leading teams, strategic planning, and the management of complex and novel projects.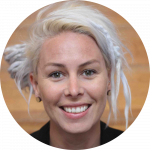 Nicole Dyson
Future Anything
Nicole is a globally recognized expert and practitioner in project-based learning and student entrepreneurship. She is the founder of Future Anything, an award-winning, curriculum-aligned entrepreneurship program for high school students and the founder of YouthX, Australia's only startup accelerator program for school-aged entrepreneurs. Nicole is a contributor to the Foundation for Young Australian's YLab program, has represented Australia as a delegate for the G20 Young Entrepreneur's Alliance, held in Argentina in 2018 and was a finalist in the 2019 Business News Australia 'Young Entrepreneur Awards'. As a teacher in the USA, UK and Australia as well as a Head of Department and Head of Year at some of Queensland's top-performing public schools, Nicole has repeatedly led the design and implementation of whole-school changes to support future ready learning; placing young people at the forefront of co-designing contextually relevant learning experiences. Nicole is an engaging and skilled facilitator, panellist and speaker who is a passionate advocate for equity, the future of education, and empowering young people to bend the future; one youth-led idea at a time. 
REMAKING THE FUTURE: A MASTERCLASS ON CREATING BETTER NORMALS
As society returns to a new normal – and a new future – we are facing fundamental shifts to our ways of life. The current moment represents a crucial time to drive social change across core areas of society, from Indigenous issues to gender equality, climate action, intergenerational justice, violence prevention and more. For those wanting to drive change in their communities, but unsure of the next steps, this workshop will deliver tangible skills around policy change on the big issues that matter across Australia and Southeast Asia.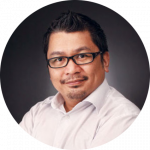 Virak Ou
Founder, Future Forum
OU Virak is one of Cambodia's most prominent and principled political analysts and human rights activists, with proven expertise in strengthening grassroots movements, conducting political economy analyses, spearheading organizational development and directing risk assessments. Prior to founding Future Forum in late 2015, Virak led the Cambodian Center for Human Rights, one of Cambodia's premier human rights organizations. He has led successful campaigns to free human rights activists and tackled some of the most controversial issues in Cambodia: rule of law, freedom of expression, racism, LGBT rights, forced evictions and more.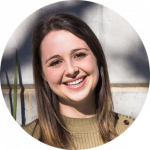 Ash Streeter
Founder, Raise Our Voices Australia
ACT Woman of the Year 2018 and Forbes 30 Under 30 listee, Ashleigh Streeter has work in youth advocacy and campaigns for over eight years. She is the Vice-President of YWCA Canberra, Deputy Curator of Canberra Global Shapers and previously co-founded both Jasiri Australia's Girls Takeover Parliament in 2017 and Trailblazer program in 2018. She has advocated for youth and gender equality on an international level, including on the UN Women Youth Taskforce and at the Commission on the Status of Women. In 2019, she was recognized as one of Australian Financial Review's 100 Women of Influence. Ashleigh currently works in International Policy and in 2020, launched Raise Our Voice Australia, a training program to boost the presence of young female and non-binary voices in public decision making.
STORIES FROM THE REGION AND A RECAP: WHAT HAPPENS NEXT?
In collaboration with those leading the charge across Australia and ASEAN – and after a full week of stimulating events – this session seeks to recap the big learnings, listen to stories, and ask: now that we know the big issues and some of the options for the future, what do we do next? 
OPEN and FREE all are welcome.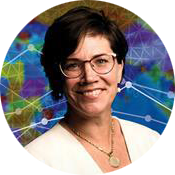 Professor Caitlin Byrne
Director, Griffith Asia Institute
Professor Caitlin Byrne is Director, Griffith Asia Institute. She is a Fellow of the Australian Institute for International Affairs (AIIA) and Faculty Fellow of the University of Southern California's Centre for Public Diplomacy (CPD). Caitlin's research is focused on Australian diplomacy with a special interest in Australia's engagement in the Asia-Pacific region. Most recent research projects explore the role of leadership, soft power and public diplomacy-including people-to-people connections developed through international education, culture and sport-in developing Australia's regional influence, relationships and reputation.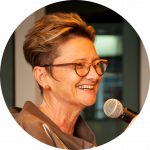 Cathy Hunt
Executive Director, Women of the World Festival
Cathy has spent her life working in the cultural economy, in the UK, Australia, New Zealand and Hong Kong, as a producer, festival director, cultural strategist and consultant. As one of the founding Directors of Positive Solutions, she has worked with governments on cultural policy and new facilities for the arts; organisations and artists on planning and capacity building and with the private sector on commissioning public art. As Executive Director of non profit Of One Mind Cathy works with the WOW Foundation in London to develop WOW (Women of the World) Festivals in Australia and was the Executive Producer of WOW at Festival 2018 (Celebrating the Women of the Commonwealth) and is leading a team for the creation of three WOW Australia Festivals in Queensland (the first cancelled in April this year). She has curated the Australian and Pacific content for WOW Global 24 and DomestiCITY for the Brisbane Festival 2020.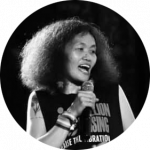 Matcha Phorn-In
Matcha is a lesbian Feminist Human Rights Defender, committed with a strong passion to build peoples' movements to advance human rights, Gender and SOGIESC justice. She has over 15 years of experience working to empower young people and those from the most marginalised communities, including LGBTIQ, indigenous people, ethnic minorities, young women and girsl, stateless, undocumented refugees, sex workers, disability and migrant workers. Matcha has been recognised by the United Nations and is the Executive Director of Sangsan Anakot Yaowachon, a civil society organization working with young people from marginalized communities, many of whom are indigenous, in disaster-prone Thai villages at the border with Myanmar.
#YoungLeaders #Australianow #AusASEANCouncil
Media Kit
For reporting and covering any of our events and involvement.
We are committed to running ethical and environmentally sustainable events that are inclusive and welcoming of youth and supporters from all backgrounds.
Our events are safe and celebratory spaces for all genders and sexualities, cultures, (dis)abilities, and other intersectionalities.
Thank you to the Australian Government for providing the support and funding to make this possible.