Case Study
Queensland Social Enterprise Council
A new membership platform and online learning portal (LMS) for the peak body for social enterprise in QLD, QSEC
Intro
Collaborating to enable QSEC to offer an interactive membership site and public social enterprise directory, and online learning platform for members
We are proud to have a longstanding partnership with QSEC, having helped design their first membership site and directory and as they grew, been able to work with them again to create their new, more interactive membership site, learning portal and directory.
Alongside the greater member benefits with the new systems, the administration has been streamlined with new processes which we helped create, including automations and linking systems together, and a self-serve tutorial in the LMS for course creators.
We also refreshed the QSEC brand and helped establish a new visual style and colour palette for use in publications, website, newsletter and other communications. 
The new platforms and design have enabled QSEC to confidently offer members a quality and engaging online experience as part of their membership, and support their continued growth.
Details
Supporting QSEC to evolve their brand, member experience and educational offerings.
Queensland Social Enterprise Council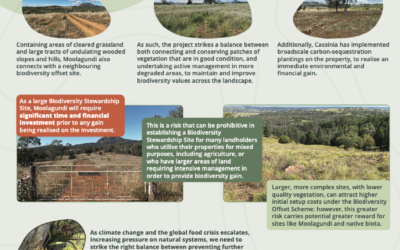 Redesigning TEF's website and brand to show their ecologically supportive services around land development and regeneration. Providing ongoing web design and graphic design to support their business.Intro Supporting The Environmental Factor to reach more clients and...