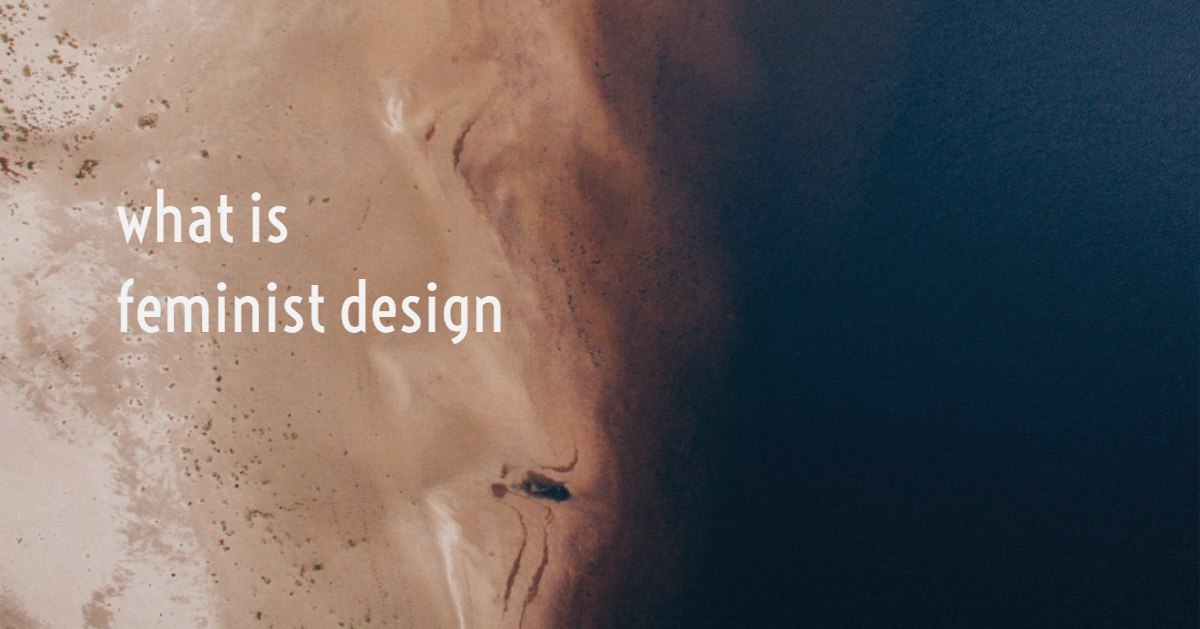 We have always worked by the idea that we want to pioneer a new way of doing business. In recent times we have called this "feminist design", and Elise talked about this in her Australian Strategic Policy Institute interview recently.
To continue our conversation on the topic, and to open a dialogue, here are some notes about what we feel feminist design is, for us, at the moment.
For us, Feminist design is:
A way of equalising relationships between people – both during the design process and as a result of the design made. More equal relationships between clients and designers, but also more equal relationships between products and organisations and their audiences or consumers.
Respecting people's life experiences and expertise, and welcoming people to crossover into new skill areas for them.
Giving people the knowledge and guidance to empower themselves should they wish to – for example creating design with tools people can use to maintain it themselves, should they wish, instead of obfuscating the creation methods.
Working in co-design and collaboration; instead of assuming we know what's best, we work together with clients to learn from them too.
Allowing for life's rhythms in work and creation, and having the elasticity to give ourselves and other people time if needed.
Designing for a world that we would like to come into being; inviting women and currently marginalised people into processes to create products, services and spaces that support and welcome them.
Creating solutions that are suitably engineered to the problem – not perfectionist if practical is better; open, welcoming and adaptable; forward-looking and updateable as the owner of the design evolves.
Giving credit, paying people for their work, respecting boundaries and confidences, giving people a chance and showing their work.
Genuine and honest communication.
Refraining from instilling false urgency and fear in interactions.
This is a work in progress, but we would love to talk more and develop some handy pointers for anyone wanting to work in this way.
Comment below or get in touch if you're interested in chatting further about this or our work.