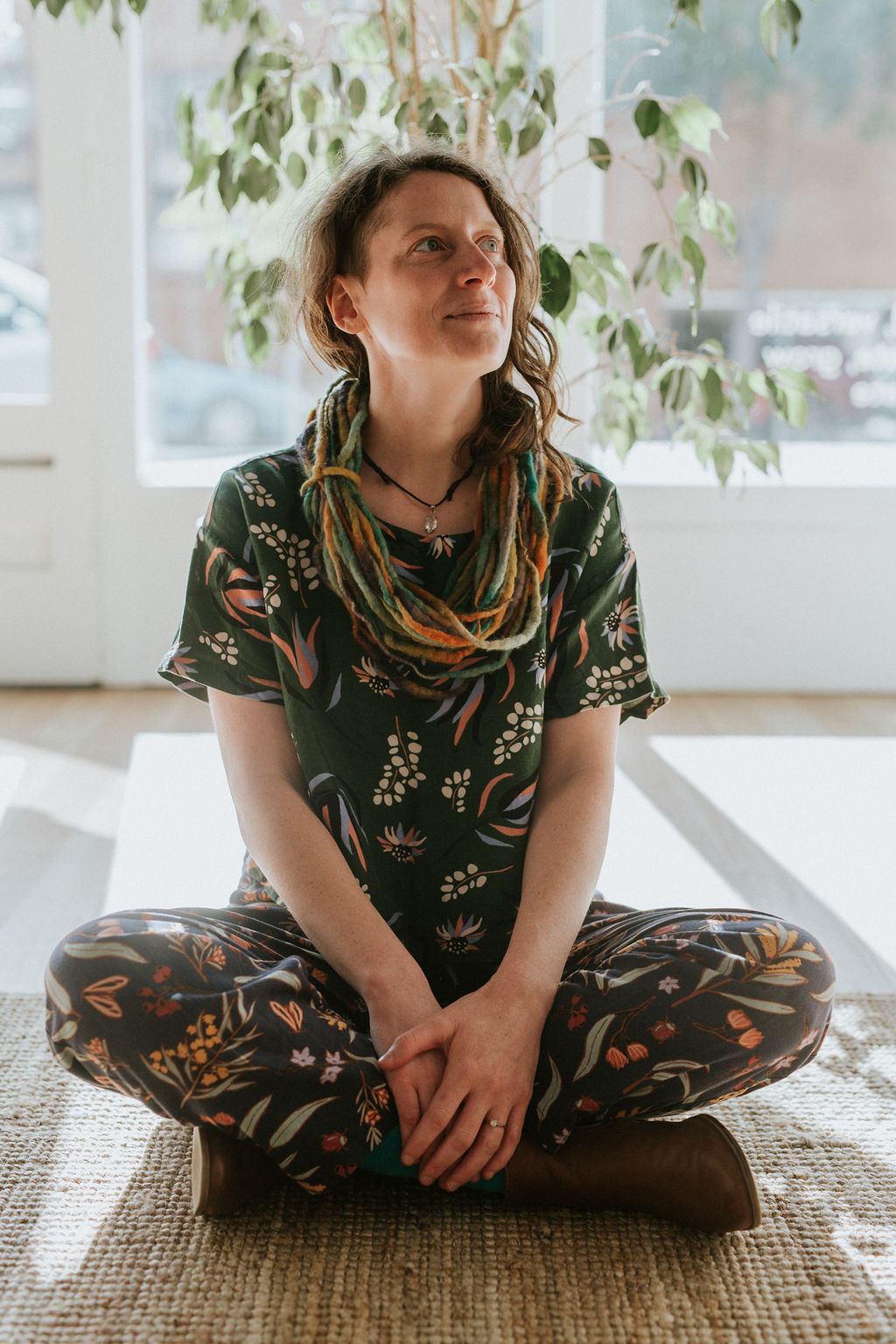 Build authentic presence
Social change comes from the heart. We believe that good design communicates across borders and unites people. 
Your vision and clarity is your source of power. We help people and organisations unlock their power through gaining clarity and perspective. 
So much of our impact in the world will never be measured – the parts we can measure to support our social change can be chosen well and meaningfully.
Come and find out how, together.
Cultivate your customers & community.
Make strong connections through the energy of your brand, vision and impact.
Amplify your social impact.
Social impact measurement advice, services and resources, to make the most positive change.
Do 'Business for Good'.
Empowering you to bring your business' strengths and social change together for a better world.

We listen to understand
We're here to help, understand, and design for the long term. So we make sure we take time to understand our clients and their ecosystems first.

We design to empower
Handing over design and tools with 1:1 tutorials is one way we assist you to be confident and empowered to manage your digital designs.

We help create sustainable change
With strategy and services created to be mindful of social enterprises' profit + social impact working together.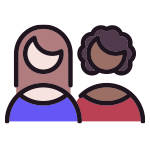 Women designing for equality
We are a women-led team, often working with women-led organisations.
We use Feminist design principles of equality, inclusiveness, and accessibility, and take the time to understand situations from many points of view.
Research-backed design
Our aim is to create design and digital solutions that engage and are mindful of the people they are for.
We do this through research and conversations with people, and following best-practise standards.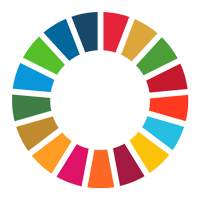 We're purpose-led too
Our Social Enterprise model helps under-represented groups with strategic mentoring for their design, communication and impact. Read more about our social impact.
Our work supports the UN Sustainable Development Goals of Quality Education and Gender Equality.

We helped Queensland Social Enterprise Council (QSEC) launch their first website and directory in 2018, followed by their second website, directory and their online learning centre in 2020. QSEC experienced a 170% growth in web traffic immediately after we designed their new member and directory website. Their online learning centre and membership has continued to grow, and provides a space for knowledge leaders to contribute to social enterprises through free online courses.
We created a new brand look and feel based on the strengths of the previous; enabled and onboarded learners and course creators for the QSEC Online Learning Centre; and allowed for member interaction, promotion and support through the new QSEC website and membership portal. The work we did also enabled QSEC's operations to run more smoothly and with automations.
#website #membership #branding #online-learning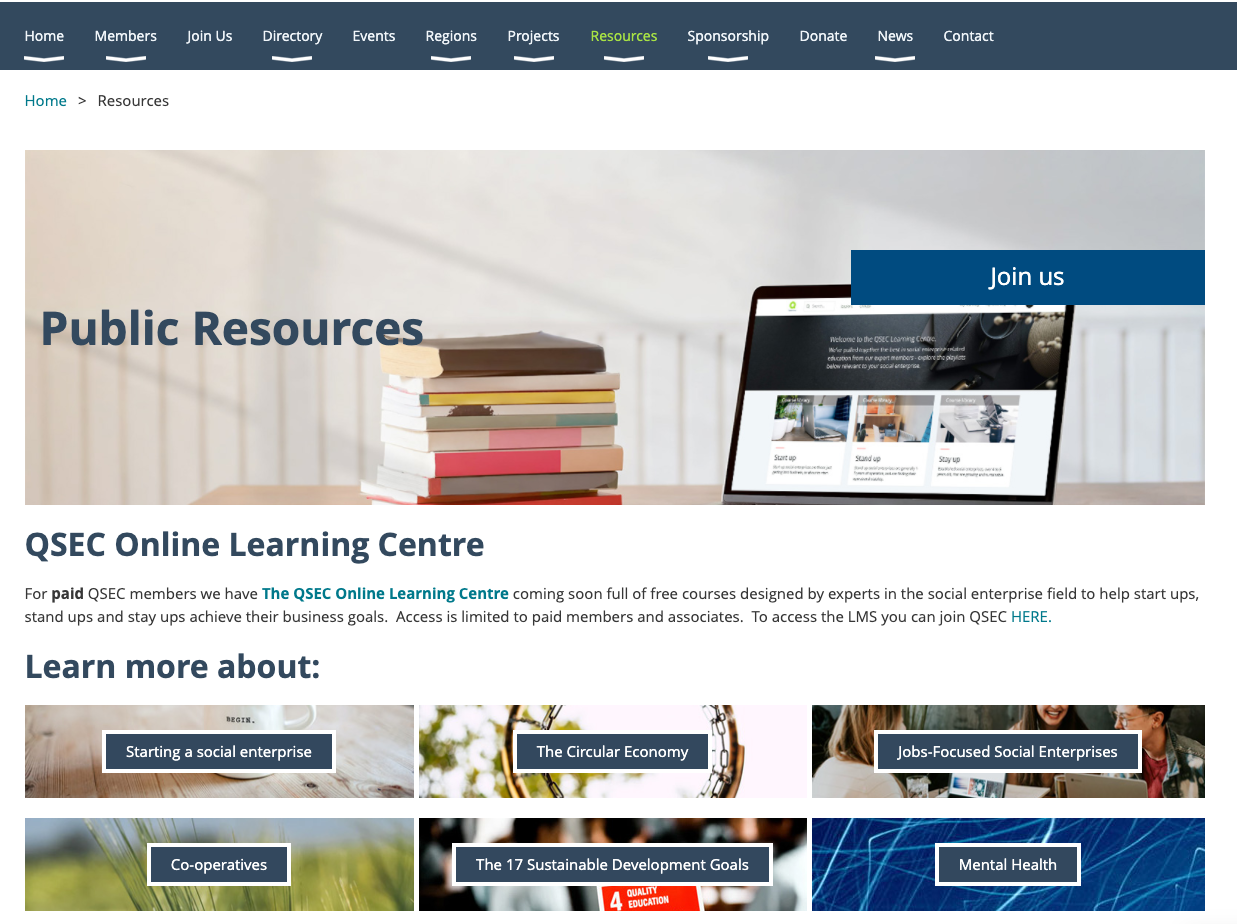 We established a new website and digital portal which transformed bespoke resources into critical learning points for the whole of the membership to utilise.
Elise Parups
CEO, Queensland Social Enterprise Council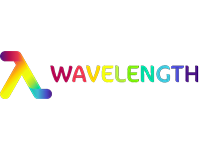 From 2017: We helped Wavelength craft their message and run their fundraising campaign, successfully raising funds to then create their online course on LGBTIQ medical education for medical students and professionals.
In 2022: Wavelength is now at release 3.0 - and under the care of the Australian Medical Students Association (AMSA) and AMSA Queer. Further work together has included video editing, developing more accessibility in the website and videos, and course refinement.
"Social Good Outpost was instrumental in getting Wavelength up and running. Without their support, this project would have easily fizzled out after the initial pilot program. Their professionalism and willingness to go the extra mile has meant medical students across Australia have been able to access Wavelength and learn about LGBTIQ health. The feedback we have received for their work has been fantastic. I could not recommend Social Good Outpost enough!"
Dr Asiel Adan Sanchez
Coordinator, Wavelength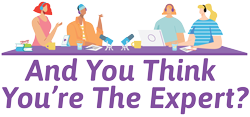 We worked with WWILD in Brisbane to bring their new podcast all about supporting women with intellectual learning disabilities to life. 
This involved creating branding, designing a publication, creating custom illustrations of all the experts (women with intellectual disabilities) involved in the project, the creation of the website, and posters for support centres.
This work has enabled WWILD to bring And You Think You're the Expert? to life in a colourful, friendly, accessible and informative way. It has the potential to allow women with intellectual learning disabilities to be supported the way they need and want by services.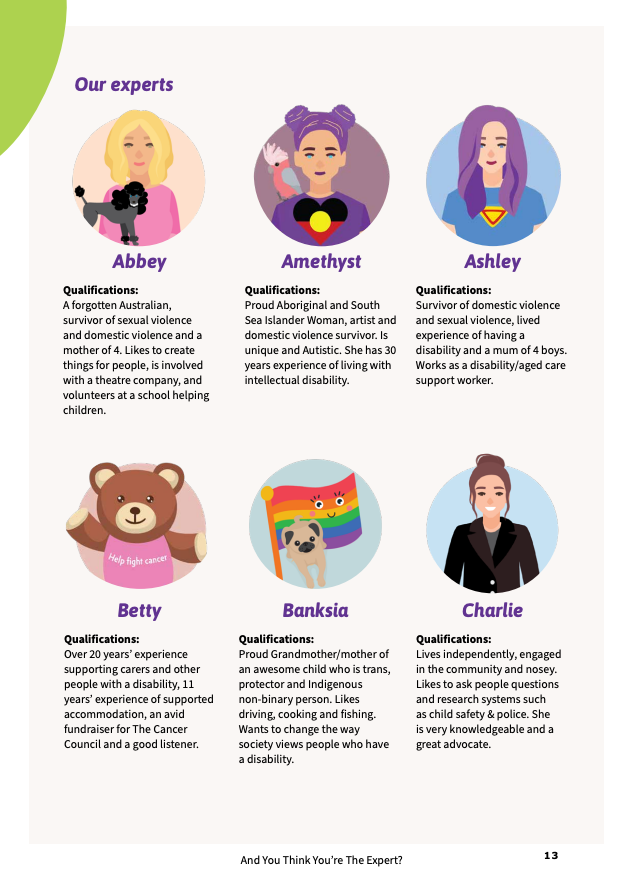 Tell us your story
We'd love to hear from you and learn about your work.
Receive the Social Good News