Make your
good work
count
Unlock your impact with good design & clear communication
We believe in the power of design to communicate and unite people.
We help people and organisations unlock their power through clarity, perspective, and impactful design. We work with our clients to define their goals, develop their vision, and create meaningful communication that help them achieve their impact goals.
Strategic mentoring and impact strategy
Website design & development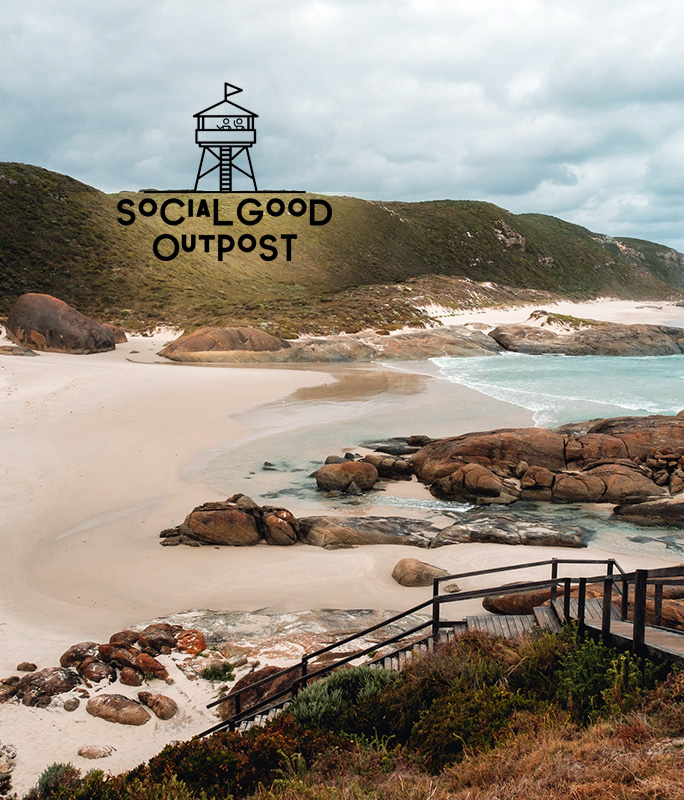 Social Good Outpost is an Australian strategic and creative communications studio. We work with social enterprise, business and government, providing impact measurement, communication design, strategy and curation of international diplomacy programs.
Founded in 2016 by two sisters, Lara Stephenson and Dr Elise Stephenson, Social Good Outpost is a women-led team, working across two wings: design & communication, and public diplomacy and curated events.
Social Good Outpost 'Curates' leads our public projects, creative diplomacy, strategy and events implementation. 
Social Good Outpost 'Studio' leads our design, communication and impact support work.
We have travelled all across Australia, in tiny homes, caravans and on the road to reach rural and regional communities, and live regionally. We have a particular focus on empowering women, LGBTIQ+ and connecting with and supporting Indigenous and ethnic minority communities.
We're social entrepreneurs, designers, researchers and strategists. We have run more than 76 workshops with communities, business and government across Southeast Asia spanning topics like gender equality and entrepreneurship, LGBTIQ+ inclusion, climate action and dealing with climate change, social enterprise, and leadership.

We listen to understand
We're here to help, understand, and design for the long term. We make sure to understand you and your ecosystem first.

We design to empower
Handing over design and tools with 1:1 tutorials is one way we assist you to be confident and empowered to manage your business.

We help create sustainable change
With strategy and services created to be mindful of social enterprises' profit + social impact working together.
Connect and communicate with good design for good causes
8 years of helping organisations connect, communicate and flourish