Young entrepreneurs & leaders speaker series
Australia now
Malaysia 2020-21
The young entrepreneurs and leaders speaker series brings our nations together to share, celebrate and strengthen our successes
Australia now Malaysia 2020-21 builds on the deep and long-standing ties between Australia and Malaysia. The 2020-21 program focuses on engaging and celebrating the vitality, diversity and capability of youth across Southeast Asia.
TBC July 2020
Resilience & Recovery: Future-Proof Societies
Working with the Australian High Commission and partners throughout Malaysia, this delegation will focus on rebuilding and resilience in a new era of COVID-19 recovery, particularly with regards to: gender equality, health, human rights, climate change and adaptation, and mental health. It will focus on building future-proof, just and prosperous future societies.
TBC August 2020
New Horizons: Sustainable & Innovative Entrepreneurship
Working with the Australian High Commission and partner organisations, this delegation will focus on establishing the new horizons for business and the economy in a new era of COVID-19 recovery and adaptation. It will cover sustainability, innovation and adaptation, as well as social entrepreneurship and new technologies.
Speakers and program TBD, however elements of entrepreneurship, communication and leadership will be included in every delegation, no matter the specific focus.
Gender Equality for All

Recovery and Rebuilding: ASEAN Future Economy and Society

Everyone Belongs: Inclusion & Innovation

Thriving & Collaborative Communities: Ethnicity and Race

The Future Earth: Climate Change & Sustainability

The Future of Business: Social Enterprise & Business with Purpose

Making an Impact: Startups and Entrepreneurship

Knowledge Circle: Indigenous Culture and Learnings

New Horizons: Tech Innovation & Advancement

Communities in Crisis: Disaster Planning

Bright Sparks: Creative Industries

Resilience and Anti-Fragility: Mental Health

Sciences Futures: STEM Innovatio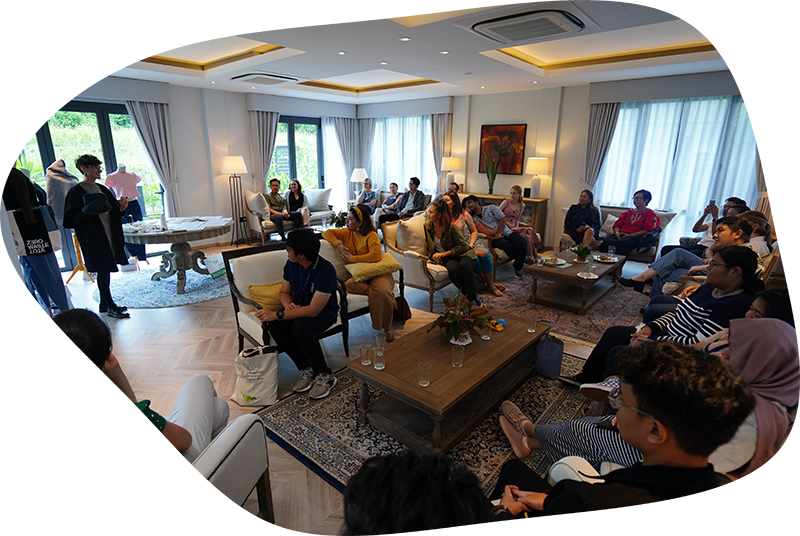 organisations worked with in ASEAN

Empowered by our media partners
Media Kit
For reporting and covering any of our events and involvement.
Opportunities
To get involved in some way, collaborate, or help promote our work, get in touch with our Curator, Elise Stephenson: elise@socialgoodoutpost.com
We are committed to running ethical and environmentally sustainable events that are inclusive and welcoming of youth and supporters from all backgrounds.
Our events are safe and celebratory spaces for all genders and sexualities, cultures, (dis)abilities, and other intersectionalities.
Thank you to the Australian Government for providing the support and funding to make this possible.