Case Study
The Environmental Factor
Redesigning TEF's website and brand to show their ecologically supportive services around land development and regeneration. Providing ongoing web design and graphic design to support their business.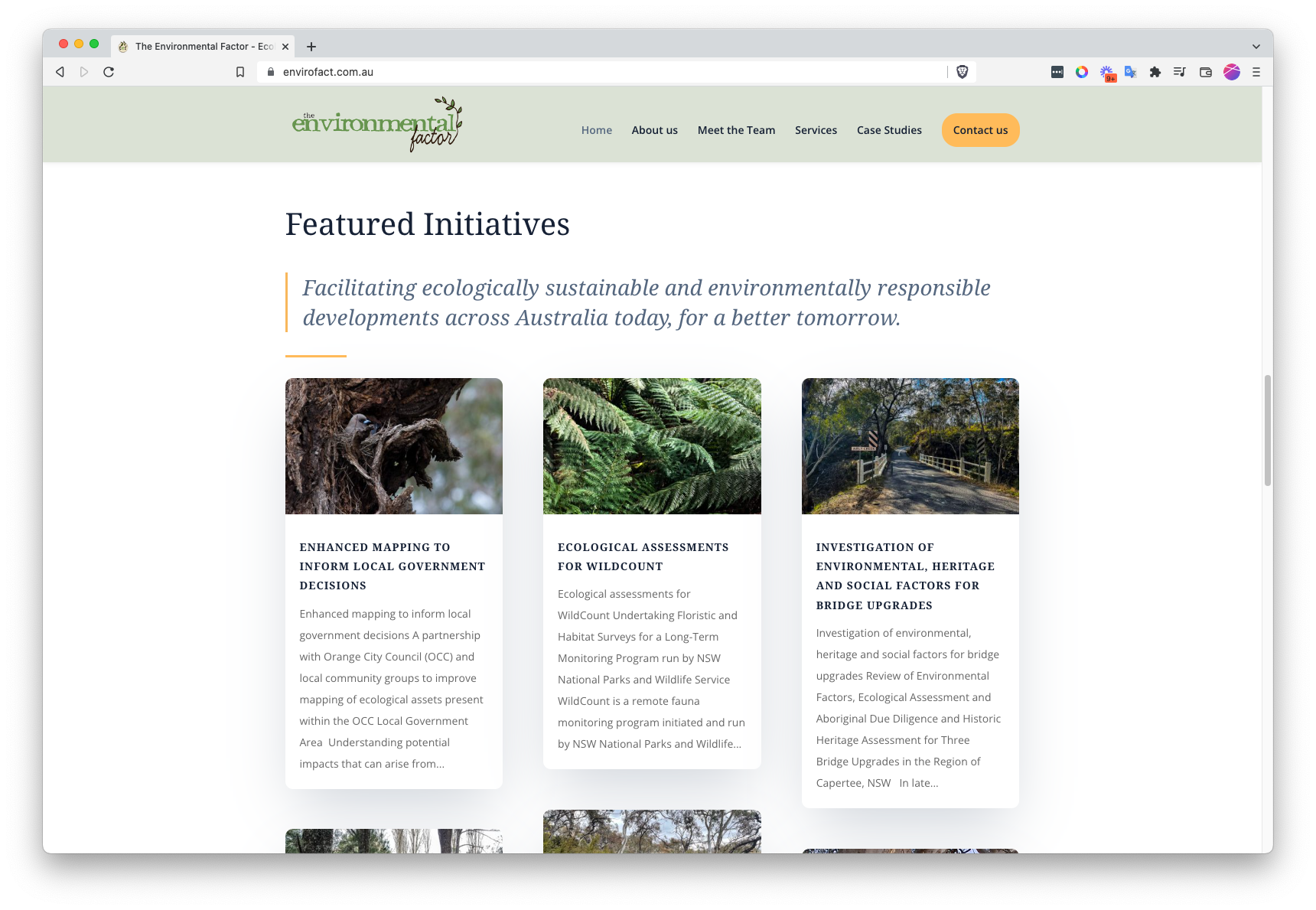 Intro
Supporting The Environmental Factor to reach more clients and showcase their work
The Environmental Factor is an environmental consultancy based in the Central Tablelands of NSW. When we started working together, we were focused on improved web design and navigation so that they were more attractive to clients. We also worked to make their website more findable with strong passive SEO.
We have worked together on:
Website redesign
Storytelling through case studies and attractive visual design
Ongoing website content design as the business grows
SEO that works hard by itself (passive and continual through design and set up rather than paid ads)
Vectorising their logo which they had as a jpeg so we could use it at larger sizes and add a tagline
Creating car sticker designs
Creating graphic design for events
This design has helped TEF be found more easily by clients, establish credibility and reputation through their website and design, and have confidence in their print materials at conventions.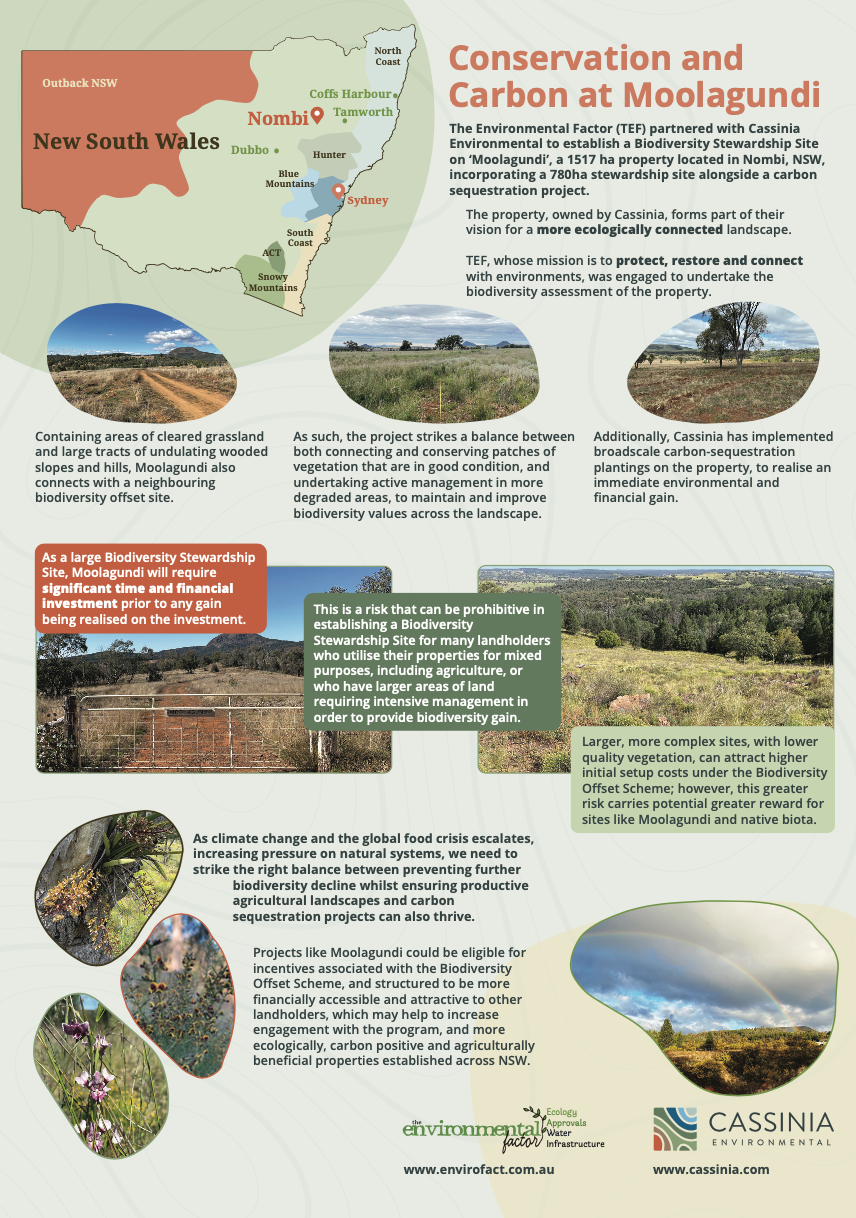 Details
Being a trusted design partner to a growing environmental consultancy
Council, Developers, Landowners, Farmers, Community Neighbourhoods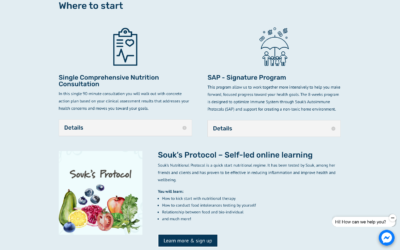 An important part of our work is to create practical, usable and supportive solutions for our clients. Another important part of our work is collaborating with women-led start-up businesses that need a bit of help to get going and start offering their services and...