Media
Press releases and announcements from Social Good Outpost.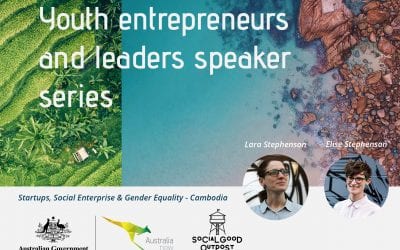 Youth Entrepreneurs & Leaders Speaker Series: Cambodia Social enterprise, start-ups and gender equality visit PRESS RELEASE 23 July 2019 - Download PDF Australian public diplomacy program, Australia now, is launching its latest project the Youth Entrepreneurs...
Want to know more?
Get in touch anytime.