Media
Press releases and announcements from Social Good Outpost.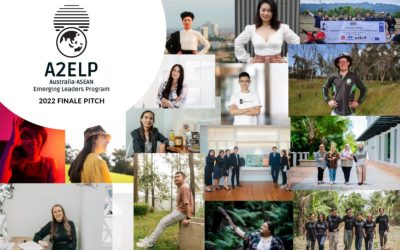 Australia and ASEAN's flagship leadership program for young entrepreneurs in the region, Australia-ASEAN Emerging Leaders Program (A2ELP) for 2022 is now complete. A HUGE congratulations to all 15 A2ELP Alumni!Our amazing cohort of young social entrepreneurs from...
Want to know more?
Get in touch anytime.