SGO's South East Asia social enterprise and for-purpose library
Organisations and enterprises across South East Asia, and how you can support and connect with them.
Many of these organisations we've met and worked with through our public diplomacy programs, and others from travels and research.
Many are chosen because we can support, shop, attend online classes and interact from here in Australia as well as when we can visit in person.
Want to suggest one? Email us
Looking to show your support through shopping?
We've curated a list that at time of publication shipped to Australia (or Worldwide), for your gifting or shopping enjoyment!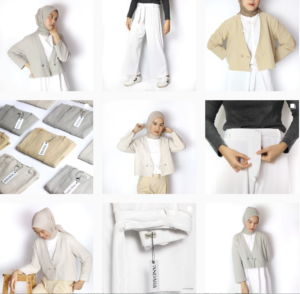 Andara
Indonesia
ANDARA was established in December 2020. The name of this clothing brand, ANDARA , means the light of beauty. We named our business hoping that ANDARA will bring out the shine of women's beauty by providing comfortable and stylish clothes.
How you can support: Buy from their shop at https://shopee.co.id/andaraofficial_ or follow on their instagram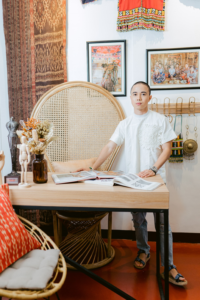 NIñOFRANCO
Philippines
Bringing our roots and heritage to a societal integration in this modern times through fashion has been NIñOFRANCO's lifelong vision. We envision of transforming a western-minded Philippines into a culturally-enriched nation that gives livelihood to individuals and communities who safe kept the true art of Philippines. "We want to empower women by giving them the chance to earn and that's why we have to keep on innovating" – Wilson Limon Jr, founder of NIñOFRANCO
How you can support: They have an online shop full of beautiful handmade clothes and homewares at https://ninofrancoph.com/shop/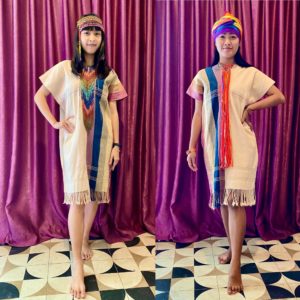 Sangsan Anakot Yawachon Development Project (Building the Future of Youth)
Thailand
Sangsan is an Ethnic minority and Indigenous LBTQ feminist led organisation. We empower indigenous women, girls and young LBTQ. We work on structural change. We believe in advancing women's rights and SOGIESC (sexual orientation, gender identity and expression, and sex characteristics) rights are a foundation of development Justice.
How you can support: They make woven textiles and garments. An online store may be created soon, but in the meantime message them on facebook about buying their artisan-made wares.
We try to make sure all details are accurate but in some cases they may change.