Case Study
Miks Chai
Helping social enterprise Miks Chai get their branding, start-up online store, social media, labels, photography and product packaging up and running
Intro
Design and co-creation allowing Miks Chai to start selling their chai and connecting with their community
Miks Chai is a tea social enterprise which supports youth suicide prevention through connection and stories. Miks Chai believes in their mission of connection over a cuppa, and that 'stories save lives'.
We worked together collaboratively, to design a brand including a logo, illustrations, colours, personality and then extend that to social media, packaging and an online store. We also did photography for Miks Chai's brand and story.
Within a short time of being up and running, Miks Chai was able to entirely take over the running of the digital elements of their business, refining their voice, further connecting with their community, and selling out of chai on their first production run!
Our assistance allowed Miks Chai to take the leap from idea to sold out product range within 6 months of starting work together. We're so thrilled to be able to support social enterprises launch strongly and continue to soar.
Details
Working with Miks Chai to get down to the real message behind their work, and express it vibrantly
Tea lovers, youth, communities for creating change, social enterprise
Praise
"We are very happy with the output and processes used by the Social Good Outpost to create and deliver our brand within a one month timeframe. Social Good Outpost were professional, diligent and always available to answer our questions. They prompted us with the useful questions to guide our brand development through customer journey mapping and design thinking centered approaches. This proved very valuable in arriving at a brand we love and are proud of. Highly recommended."

Mikhara Ramsing, Chair, Miks Chai Board
"I am incredibly satisfied with the graphics, logo and website that Social Good Outpost has created for our business. They had excellent communication every step of the way, and are very talented in creating high quality visual assets to promote our story. They have solidified the message, and added credibility to the Products we are selling, of which I am certain will increase business. They were timely, cost efficient and very creative. The value they have added to Miks Chai is incomparable."

Gabrielle Mason, Managing Director, Miks Chai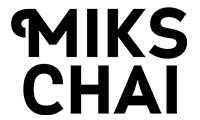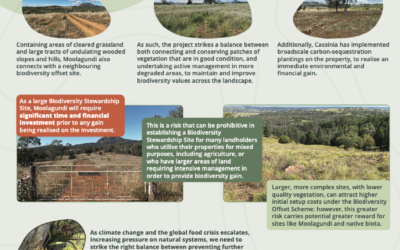 Redesigning TEF's website and brand to show their ecologically supportive services around land development and regeneration. Providing ongoing web design and graphic design to support their business.Intro Supporting The Environmental Factor to reach more clients and...