Case Study
Bulletproof Problem Solving
Intro
A website designed to promote a book launch and supporting touring events
Rob McLean and Charles Conn, authors of Bulletproof Problem Solving, asked us to create a one page website to support the launch of their book and surrounding events. It was to be made in the same style as the site for an event they were hosting (which we made just before), Solve It, Australia!.
We created a website for people to buy the book, read case studies included in the book for a taster of the problem solving process, and see what supporting events are coming up.
This site design involved taking an established look and feel and applying it to the site in a style that supported both quick snippets of information and long pieces of text and example charts.
Details
Supporting a book launch and harmonising with the related event site
Rob McLean & Charles Conn, authors Bulletproof Problem Solving
Corporate Business, Government and Problem Solvers at home!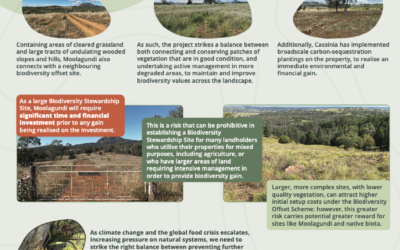 Redesigning TEF's website and brand to show their ecologically supportive services around land development and regeneration. Providing ongoing web design and graphic design to support their business.Intro Supporting The Environmental Factor to reach more clients and...