Case Study
Brumby Week
Conference website for researchers and adventurers in remote Australia
Intro
Creating an e-commerce website selling registrations to a conference in the Western Desert of Central Australia
An initiative of researchers, landowners and wild horse enthusiasts in Central Australia, Brumby Week is an annual event held in Kings Creek Station, NT.
The website was designed to allow this group of non-profit individuals to organise their inaugural week-long event in 2017. In its second year in 2018, it was featured by ABC 730 Report and Landline as a key event discussing the various ecological, environmental, social and economic issues surrounding the over abundance of wild/feral horses in Australia.
We also worked with Brumby Week to develop a logo and branding, including designs which were used on T-shirts, mugs, and bags.
Our co-design supported their aim of producing sustainable management practices for the wild horses, involving stakeholders, indigenous landowners and brumby enthusiasts from around Australia and the world. We have the privilege of helping Brumby Week co-run their event every year too, fulfilling our aims to connect with rural and regional Australia and clients each year.

ABC 730 Desert Brumbies from Chris Pollitt on Vimeo.
Brumby Week 2018, held in the Red Centre of Australia in August, was hosted by Ian Conway of Kings Creek Station. The Australian Broadcasting Corporation (ABC), Australia's national broadcaster, visited Brumby Week and filmed the activities, interviewed organizers, guest speakers and attendees presenting in 7 short minutes a colorful, comprehensive coverage of the event; Australia's Desert Brumbies were the STARS OF THE SHOW.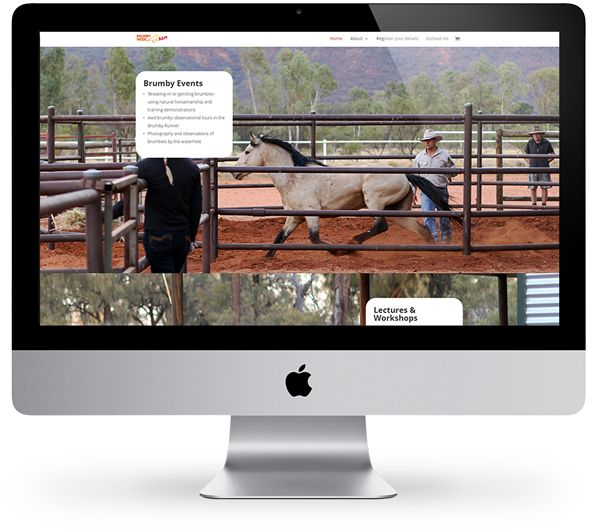 Details
Creating an e-commerce website with written & video content to generate sales
Regional and remote, researchers, non-profit, horse enthusiasts
Praise
WOW. Great work on the website, thank you! We wouldn't have been able to sell tickets or run the conference without it.


Brumby Week Team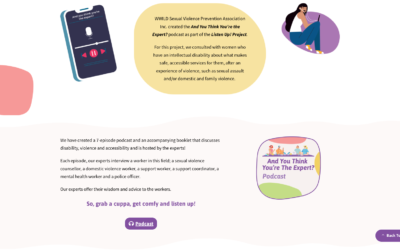 Supporting WWILD to publish their groundbreaking podcast by, and about, women with intellectual learning disabilities. Accompanied by publication design, website, accesibility work and illustrations.Intro Design, illustration and accessibility work to create a brand...