Case Study
Women Peace & Security Coalition
Education, engagement, advocacy and publishing website for general public and academics
Intro
Creating a website for WPS Coalition to publish papers, letters, seek and receive public engagement.
The Women, Peace & Security Coaltion is  a non-partisan and independent coalition of civil society organisations, networks and individuals working to advance the Women, Peace and Security (WPS) Agenda in Australia, Asia and the Pacific region and globally. The Coalition brings together activists, feminists, practitioners, humanitarian actors and those with first-hand experience working in the frontline on issues relating to women, peace and security. Coalition members have wide ranging expertise in gender and peace.
Women Peace & Security Coalition wanted a new website that allowed them to move off their previous blogging platform into an online place where they could professionally publish their work, seek interaction with visitors, and continue being a credible resource for the women, peace and security agenda in Australia.
We helped them to move their established content from the previous website and re-organise it for the new site, along with adding functionality including: member application form, newsletter sign up, twitter feed, separately organised landing pages and articles for each of their functional operations wings, and capability for various forms of public engagement as required.
The new design focused on an intersectional and feminist approach to representing women, peace and security in Australia. We were aware of the multiple identities of all the people WPS Coalition represents and the various audiences they talk to, including government, policy-makers, academics and general population, both women and men, within and outside of Australia.
We also designed infographics for their reports to government, including tables, graphs and other graphics.
Details
Creating an advocacy website for furthering the awareness and action of Women Peace & Security Coalition in Australia
Women Peace & Security Coalition
Previous site: 109 visitors/month.
New website in first month of launch: 5581 visitors
Praise
"You made me cry when I saw the website because even without your email I could see the effort and enthusiasm."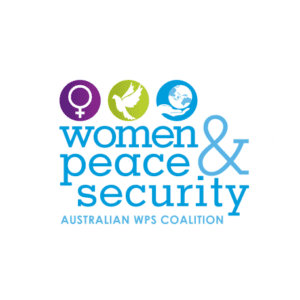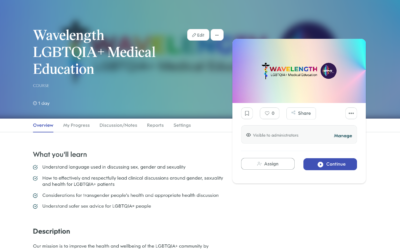 The third evolution of Wavelength's LGBTIQ health education courses for medical students and professionals is launched in 2022, with new learning content, a revised course structure, new resources, new look and feel and more accessibility. Under the care of the...