Case Study
DV Work Aware
Informational and training resource website for workers and workplaces affected by domestic violence
Intro
Creating a place for people affected by domestic violence (and their employers) to find protections and rights
DV Work Aware is an initiative of the QLD Working Women's Centre, along with the South Australia and Northern Territory Working Women's Centres. We have worked with these three centres to 
create nationwide and state-specific branding, promotional materials and online resources as well as the website
, to help educate and support employees and employers who are affected by domestic violence and being in the workplace.
This project has been one of our most comprehensive, and our first one done as the Social Good Outpost. It was nominated for the Victorian Premier's Design Awards in 2017.
Details
Information and training site for supporting domestic-violence-affected employees
Women (and all), Workplace Environments, Feminist, DV Prevention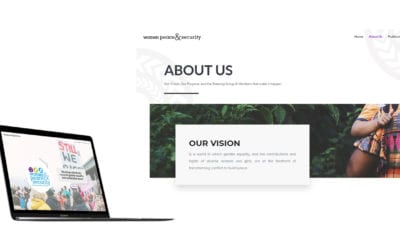 Education, engagement, advocacy and publishing website for general public and academics Intro Creating a website for WPS Coalition to publish papers, letters, seek and receive public engagement. The Women, Peace & Security Coaltion is  a non-partisan and independent...